Six months after a grand reopening, a new Macy's is anchoring a planned $80 million renovation of the Westfield Mall in Bayshore, N.Y. The retailer razed a store originally built in 1963 boasting 318,000 square feet, and re-launched a smaller 200,000 square foot store with a more upscale feel to match the mall's new vibe. More ...
Mednick Talks to HTT about Online Trends for Textiles

  More Videos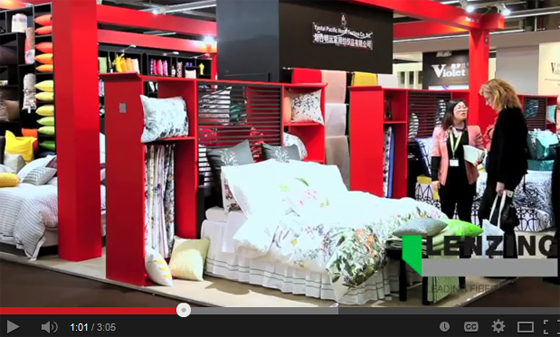 Join H&TT Editorial Director Warren Shoulberg and Editor-in-Chief Jennifer Marks as they report from the 2014 Heimtextil show in Frankfurt. See the videos. Sponsored by Lenzing.
Home Alone 3

Warren Shoulberg

March 10, 2014

Well, it's that time of year again. The time when everyone walks around at shows and says there's nothing really new this season. At the housewares show this week in Chicago (and later in the month at textiles in New York) you will no doubt hear reasonably sane and semi-smart people lamenting the lack of big new product trends. To which I gladly respond: Is this your first rodeo? How many shows have we all been to where we said nothing was new, only for the latest, greatest thing to show up on retail shelves six months later ...

The Thread

Jennifer Marks

March 10, 2014

So a lot of retailers said they had a pretty decent holiday season, and the fourth quarter was humming along until the no-good, very bad, incredibly awful month of January came along and dumped snow all over their results. But as fourth quarter reports rolled out recently, TJX Cos. was the rarest of entities: a retailer decidedly not singing the blues. Yes, net income during the period dropped 3.7% and sales ticked up only 1%. A mere blip, apparently, on the path into a new fiscal year for which the retailer has some very ambitious plans. Among them: • A ...

The Thread

Jennifer Marks

February 18, 2014

There are a lot of things one can dink Sears for. And I'd wager every opinion piece coming out of H&TT in recent years that had "Sears" in its title has done just that. Not today. Today we give Sears a tip of the hat for its recently announced In-Vehicle Pickup service. If the process works as advertised, Sears has really raised the bar on ecommerce-to-local-store integration. Here's the deal. Members of Sears' Shop Your Way loyalty program can download an app that lets their local store know they're on their way to retrieve merchandise they ...
View all blogs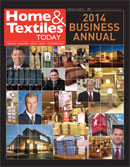 This year's Business Annual report, a compilation of reports previously published by H&TT throughout 2013, contains the Top 50 Home Textiles Retailers, the Top 15 Home Textiles Suppliers, and the Database distribution reports for top-of-bed, sheets and pillowcases, area rugs, table and kitchen linens, bath and bath accessories, utility bedding and window treatments.
More Details.
The company's newest contemporary home theater group features a raspberry leather cover. USA PREMIUM LEATHER
C-1440, C-1432
International Furniture Fair Singapore

March 13, 2014 - March 16, 2014

Singapore Expo

Singapore, SG

IFFINA 2014

March 14, 2014 - March 17, 2014

Pegambiran streets No.5 Rawamangun

Jakarta, Jakarta

Philippines International Furniture Show (PIFS)

March 14, 2014 - March 17, 2014

SMX Convention Center, Seashell Lane, Mall of Asia Complex

Manila, PH
More