Home Textiles Today provides the latest news from the world of home textiles manufacturing and retailing.
New York - Swiffer enlisted some star power to introduce its new Swiffer Sweep & Trap at an event last week in New York City: singer/songwriter Jewel. More

New York - Friday's end-of-day price on Cotton #2 futures for March contracts was 87 cents. The price on May contracts was 88 cents. More

HSNi boosts digital sales, customer count in Q4

St. Petersburg, Fla. - Strength in home-related products sales drove sales for multi-channel retailer HSNi's Cornerstone brand during the fourth quarter, when the company also made headway in digital sales and new customer acquisition. More

Calhoun, Ga. - As sales for the carpet segment continue to increase, Mohawk Industries is investing more in its growing polyester carpet production. More

Vietri announces staff changes

Hillsborough, N.C . - Vietri, an importer of Italian handcrafted tabletop products, linens and decorative accessories, has announced several internal changes at the company. More

New York - Thursday's end-of-day price on Cotton #2 futures for March contracts was 86 cents. The price on May contracts was 88 cents. More

A happy holiday for home at Walmart

Bentonville, Ark. - Wal-Mart Stores Inc.'s fourth quarter profit tumbled and overall sales fell short of the mark, but home was a winner at both Walmart U.S. stores and Sam's Club, the company said in announcing its results this morning. More
The Thread

Jennifer Marks

February 18, 2014

There are a lot of things one can dink Sears for. And I'd wager every opinion piece coming out of H&TT in recent years that had "Sears" in its title has done just that. Not today. Today we give Sears a tip of the hat for its recently announced In-Vehicle Pickup service. If the process works as advertised, Sears has really raised the bar on ecommerce-to-local-store integration. Here's the deal. Members of Sears' Shop Your Way loyalty program can download an app that lets their local store know they're on their way to retrieve merchandise they ...

Home Alone 3

Warren Shoulberg

February 18, 2014

If there was ever a moment for the home furnishings industry to take its turn in the technical spotlight this is it.Coming out of the huge Consumer Electronic Show last month, the talk was no longer about hi-def, 3D or how big your screen was.Instead everyone was talking about wearable tech and the Internet of Things.... two trends that play perfectly into the hands of the home textiles and housewares industries.The wearable tech talk had to do with devices you could put on your body - on your wrists, your head or various points in between - that would ...

The Thread

Jennifer Marks

February 3, 2014

Take one seriously brutal, margin-crushing holiday season, stir in the ongoing growth of e-commerce and what do you get? Blood in the water for brick-and-mortar.Holiday 2014 was crazily promotional, as all holidays seasons are. But what ensued in the aftermath throughout January was even nuttier. Retailers flooded inboxes with Last Chance, Truly Last Chance and Extra Super-Duper Last Chance (We Really Mean it This Time) clearance offers right on down to the end of the month.Morgan Stanley retail analyst Kimberly Greenberger in a mid-month research note said 40% of the 26 retailers she follows were more promotional in ...
All Blogs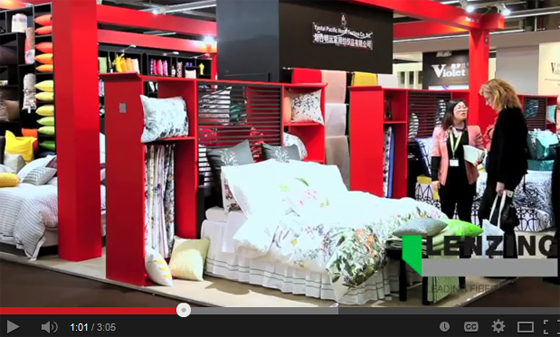 Join H&TT Editorial Director Warren Shoulberg and Editor-in-Chief Jennifer Marks as they report from the 2014 Heimtextil show in Frankfurt. See the videos. Sponsored by Lenzing.
More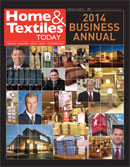 This year's Business Annual report, a compilation of reports previously published by H&TT throughout 2013, contains the Top 50 Home Textiles Retailers, the Top 15 Home Textiles Suppliers, and the Database distribution reports for top-of-bed, sheets and pillowcases, area rugs, table and kitchen linens, bath and bath accessories, utility bedding and window treatments.
More Details.