Retailers Price Dance With Wall Street
NEW YORK - The latest round of quarterly conference calls for retailers saw analysts again raising the question of how they will deal with rising raw material costs, especially for cotton. Most retailers said they were working to remain competitive relative to their position in the overall retail universe.
      There was also a lot of talk about improving value - ironic when considering supplier reports that de-specing is rampant even as retails are rising.
     Big Lots' chief Steve Fishman last week said the company is committed to pricing 10% to 50% below the competition.
     "I spent - myself, personally - about two weeks in about four or five different markets [domestically and in Asia] and I was on the ground and saw exactly what was going on," said Fishman, chairman, president and ceo. "There's a lot of confusion between manufacturers and retailers on costs associated with commodities."
     His counterpart at Kohl's, Kevin Mansell, told analysts "it's just too early" to gauge how much elasticity there might be in prices. He described overall price increases as "pretty broad."
     Mansell, chairman, president and ceo, said higher prices are not equal among Kohl's good , better and best price points, then added: "I don't want to give you any sense that they're not pretty much everywhere. They are pretty much everywhere."
     After several months of experimentation, JCPenney feels it has a handle on the impact of higher prices, executives said during its quarterly call.
     When retail prices go up on opening price point items, units fall. But when prices go up on better and best goods, the higher tickets make up for it, according to Kristen Hayes, vp of investor relations.
     She did not address how unit volume was affected by higher prices on better and best merchandise. "It's important to test because you learn not only the pricing issues but also the customer behavior around that," she said.
     JCPenney's strategy for special promotional events such as Mother's Day and Back-to- School will be to stick with normal discount pricing on key seasonal items, then return to higher pricing once the event ends, she said.
     Chairman and ceo Mike Ullman told analysts the pricing issue won't be as sensitive during the first half of the year "because we got out ahead of it."
     The retailer is looking to offset higher prices by squeezing more cost out of the back end, "taking even greater control of the supply chain," said Hayes. Macy's put its spin on price increases and outlined some of the steps it is taking to keep them in line.
     Commodity price increases constitute a "challenge" Macy's is taking "very seriously, but you need to keep this issue in perspective," said cfo Karen Hoguet.
     "As a better-fashion retailer, we are less reliant on opening-price- point basics and have the ability to add quality features and fashion details that command a higher price point," she continued. "Average unit retails in these categories will increase, but into a lane in which we have successfully played prior to the recent recession."
     She asserted that "a significant portion" of Macy's businesses are in categories "that are not impacted by the escalation in raw material prices."
     Hoguet said Macy's has established a pricing team to provide more analysis.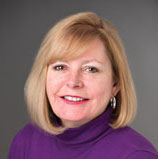 Jennifer Marks
|
Editor in Chief
jmarks@homeandtextilestoday.com
Related Content By Author