Americas discover opportunity
For U.S. importers of home textiles, Latin America is for the most part unchartered territory.
Cultural and economic conflicts are mostly to blame, according to the U.S. Department of Commerce, Office of Textile and Apparel (OTEXA).
"Most of the work done out of Latin America is garment assembling and sewing," said Cass Johnson, associate director of international trade for the Washington-based OTEXA. "The apparel industry is much stronger for Latin America than home textiles because it has a large labor force that is low-wage, and all the factories work with simpler machines — not the wide looms and more high-tech, more expensive machinery required to make home textiles."
Compared with China, where the government owns about 40 percent of the textile industry, Latin American nations in general currently lack the infrastructure and capital to establish themselves in a competitive position in the textile industry, explained Johnson.
"In Latin America they don't have wide looms, which require a high-capital-intensive venture of at least $50 million to $100 million," Johnson added. "A lot of these countries in Latin America don't have the capital for an integrated textile mill that spins it own yarn, weaves, dyes and finishes and so forth. For most American textile companies it makes more sense to just invest in the United States instead because they can be more competitive. You tend to see textiles done more in places where labor isn't so important but rather skill and machinery is more critical — just as what has occurred in Asia."
Compared to the number of countries from and the dollar amounts of Asia and the Middle East, Latin America's role as an exporter of textiles to the United States is limited, with the main exporters, ranked by dollar amounts, being Mexico, Brazil, El Salvador, Colombia and Dominican Republic.
According to the OTEXA's recent Major Shippers Report, the third-ranked country among 74 worldwide from which the United States imports non-apparel textiles is Mexico, preceded by China in first place and then Canada. The study found that in 2000, Mexican imports into the United States rang in at more than $1.28 million — a 15.4 percent rise from the year before. However, Mexico's home textile industry did experience a 10.7 percent decline from June 2000 to June 2001.
The next Latin American country on the report's list is Brazil, occupying 23rd place with a $129 million home textile industry share of the U.S. export business. But like Mexico, Brazil also felt a decline — 12.0 percent — from June 2000 to June 2001. A few slots away at 30th place is El Salvador, which claimed in 2000 a $32.7 million home textile export business to the United States.
"Any place you think your investment is safe works, and Mexico — even Brazil, which has a big towel industry — is better off than the rest of Latin America," Johnson said. "In China's case, because the government has a large stake in industry and also because of its entry into the World Trade Organization, more American companies feel safer about investing in factories and production there because China is now part of the world trade regime."
It was Mexico's apparel industry that "really took off," Johnson said, with the establishment of the North American Free Trade Agreement (NAFTA), and as a result the country's textile industry is developing now.
Hector Garcia, assistant to the Trade Commissioner of Mexico, based in Coral Gables, FL, agreed that while apparel is Mexico's largest textile industry in terms of volume, the home textiles industry is significantly larger in dollars. Catering to the growth of the country's home textiles industry, Mexico recently amended some of its foreign investment laws to allow foreigners — especially Americans, Garcia said — to invest in Mexican-based home textile production without partnering with a Mexican company, as was previously required.
"We are making every effort to attract more foreign investment in home textiles and other growing sectors, like food and footwear, because home textiles has become one of our country's most important and most lucrative industries."
According to the Brazilian Commerce Department, in 2000 Brazil exported $688.2 million in home textiles to the United States, a 12.5 percent increase from 1999.
The Americas export sales by product — 2000 vs. 1999
$ in millions

NA: not applicable
El Salvador is not included due to insufficient representation across all categories.
All charts source: ATMI

Colombia
2000
1999
% chg
Cotton sheets
$2.6
$1.2
122.3%
Cotton terry/other pile towels
10.0
9.3
7.4
Cotton bedspreads/quilts
NA
NA
NA
Cotton pillowcases
0.6
0.3
120.7
Wool blankets
NA
NA
NA
Wool floor coverings
NA
NA
NA
Man-made fiber floor coverings
NA
NA
NA
Brazil
2000
1999
% chg
Cotton sheets
$2.1
$0.4
385.0%
Cotton terry/other pile towels
67.7
41.1
64.8
Cotton bedspreads/quilts
NA
NA
NA
Cotton pillowcases
0.7
0.1
942.3
Wool blankets
NA
NA
NA
Wool floor coverings
NA
NA
NA
Man-made fiber floor coverings
NA
NA
NA
Guatemala
2000
1999
% chg
Cotton sheets
$0.9
$0.6
50.0%
Cotton terry/other pile towels
NA
NA
NA
Cotton bedspreads/quilts
NA
NA
NA
Cotton pillowcases
NA
NA
NA
Wool blankets
NA
NA
NA
Wool floor coverings
NA
NA
NA
Man-made fiber floor coverings
NA
NA
NA
Canada
2000
1999
% chg
Cotton sheets
$3.1
$1.8
69.3%
Cotton terry/other pile towels
5.7
6.1
-5.4
Cotton bedspreads/quilts
5.7
6.1
-5.4
Cotton pillowcases
0.6
0.4
56.9
Wool blankets
0.3
0.5
-39.4
Wool floor coverings
NA
NA
NA
Man-made fiber floor coverings
171.8
164.9
4.2
Mexico
2000
1999
% chg
Cotton sheets
$17.9
$11.3
58.4%
Cotton terry/other pile towels
20.0
23.9
-15.7
Cotton bedspreads/quilts
37.9
33.4
13.4
Cotton pillowcases
3.8
1.8
115.0
Wool blankets
0.5
0.2
193.2
Wool floor coverings
1.1
1.1
0.5
Man-made fiber floor coverings
8.1
11.2
-28.0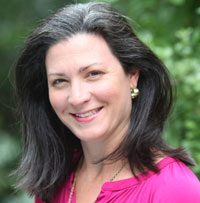 Cecile Corral
|
Senior Product Editor, Home & Textiles Today
ccorral@homeandtextilestoday.com
Related Content By Author
Live from NY Market: Target Talks Up Its New Chemical Initiative

More Videos