May Proves to be Another Challenging Month for Retailers
The month of May proved another challenging period for most mid-tier and higher end retailers as the economy continued to dampen sales results, particularly for non-discretionary products.
Not surprisingly, discount-type retailers fared best, driven by sales of need-based goods like food, personal care and healthcare.
And as expected, department store chains took the hardest hit.
Also weak for the month was the home category for retailers across the board. At Minneapolis-based Target, for example, comp store sales in home were said to be in the low double digit range — higher in housewares and weaker than average in decorative home and garden categories.
Similarly, at York, Pa.-based Bon-Ton Stores, "our weakest performing businesses were furniture, men's, home and ladies' shoes," said Tony Buccina, vice chairman and president-merchandising.
Only at Menomonee Falls, Wis.-based Kohl's was home among the categories that performed "better than the company," the 1,022-unit mid-tier department store chain reported.
Ross Stores had much to celebrate both for the month and for the year to date, far and away leading the pack among key retailers in total sales percentage increases.
The Pleasanton, Calif.-based off-price chain, which operates 922 Ross Dress for Less and 52 dd's Discount stores, reported a 10% total sales increase for the four weeks ended May 30, and a 9% total sales hike for the 17-week period this year.
"We are very pleased with our solid sales gains in May, especially given the difficult prior year comparison," said John Call, svp, cfo. "We believe that our performance continues to benefit mainly from our ongoing focus on delivering fresh and exciting bargains to today's increasingly value-oriented consumers. Weather in many of our key markets was also favorable during the month."
On the flip side, department store chain Dillard's Inc. dipped deepest in total sales percentage change — declining 14% for the four weeks and 15% for the 17-week period.
Dillard's, too, noted home as a weak spot. "The sales performance in the home and furniture category was significantly below trend during the period," the retailer said in a statement.
This month's chain sales report is the first to omit Wal-Mart Stores Inc. The Bentonville, Ark.-based discount store chain announced in early May that it would no longer report monthly comparable store sales. Instead, Wal-Mart said it will disclose its 13-week comparable stores sales results as part of its quarterly earnings news. And it will do so separately for Walmart U.S. and Sam's Club.
The Johnson Redbook Same Store Sales Index (SSI) showed a 4.6% comp decline for May among the 33 mostly softlines retailers tracked. There were fewer winners than losers as 27% of retailers in the index posted positive comps and 73% posted negative results. Comps fell 9.3% in the department store sector and dropped 5.9% at discounters.
May Sales for Key Retailers
Five weeks ended May31a(dollar amounts in millions)

2009 SALES
2008 SALES
TOTAL % CHG.
SAME-STORE % CHG.
( ) = Decline
a. Reporting periods vary from chain to chain. Wal-Mart no longer reports monthly sales.
b. BJ's comp clun sales declines reflected the negative impact of lower gasoline prices and volumes versus last year. Excluding gas sales, comp club sales increased in all four weeks, with the largest increase in week two and the smallest in week four.
c. Costco comp declines for the four-week and 39-week periods included the negative impacts from gasoline deflation; and the company's comp sales here include only those for the United States, not international.
d. Costco figures are for 39 weeks. The company has completed the 39th week of its current fiscal year.

BJ's Wholesale Club a
$783.4
$822.0
(4.7)
(6.8)
The Bon-Ton Stores
$188.9
$214.3
(11.9)
(12.1)
Costco c
$5,470.0
$5,770.0
(5.2)
(6.0)
Dillard's Inc.
$430.0
$499.0
(14.0)
(12.0)
Duckwall-ALCO
$42.5
$41.6
2.0
(4.0)
Fred's
$134.7
$143.4
(6.0)
0.2
J.C. Penney
$1,254.0
$1,344.0
(6.7)
(8.2)
Kohl's Corp.
$1,255.0
$1,206.0
4.1
(0.4)
Macy's Inc.
$1,743.0
$1,926.0
(9.5)
(9.1)
Ross Stores
$564.0
$513.0
10.0
4.0
Stein Mart
$105.4
$108.4
(2.8)
0.2
Target Corp.
$4,458.0
$4,564.0
(2.3)
(6.1)
TJX Cos.
$1,490.0
$1,430.0
4.0
5.0
17 WEEKS
2009 SALES
2008 SALES
TOTAL % CHG.
SAME-STORE % CHG.
BJ's Wholesale Club a
$3.0
$3.1
(1.1)
(2.9)
The Bon-Ton Stores
$833.5
$914.6
(8.9)
(9.4)
Costco d
$52,150.0
$52,690.0
(1.0)
(1.0)
Dillard Dept. Stores
$1,847.0
$2,179.0
(15.0)
(13.0)
Duckwall-ALCO
$156.6
$144.4
8.4
4.3
Fred's
$593.1
$607.7
(2.0)
2.1
JCPenney
$5,138.0
$5,471.0
(6.1)
(7.7)
Kohl's Corp.
$4,894.0
$4,830.0
1.3
3.2
Macy's Inc.
$6,942.0
$7,673.0
(9.5)
(9.1)
Ross Stores
$2,256.0
$2,070.0
9.0
3.0
Stein Mart
$424.9
$460.5
(7.7)
(6.1)
Target Corp.
$18,819.0
$18,866.0
(0.2)
(4.2)
TJX Cos.
$5.8
$5.8
1.0
3.0

Winners and Losers
Same-store sales % change

WINNERS
Ross Stores
4.0
TJX Cos.
5.0
Fred's
0.2
Stein Mart
0.2
LOSERS
The Bon-Ton Stores
(12.1)
Dillard's Inc.
(12.0)
Macy's Inc.
(9.1)
J.C. Penney
(8.2)
BJ's Wholesale Club
(6.8)
Costco
(6.0)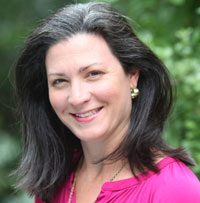 Cecile Corral
|
Senior Product Editor, Home & Textiles Today
ccorral@homeandtextilestoday.com
Related Content By Author
The Countdown to the ICON Honors Continues featuring Christophe Pourny

More Videos