Merchant in the Middle
Warren Shoulberg Publisher/Editorial Director
How absolutely fascinating that as American society gets ever more divided to the extremes - financially, politically and morally - it is the retail businesses that appeal most to the middle of the marketplace that are the most interesting to watch these days.
     While the stores at both ends of the spectrum no doubt attract their share of customers from up and down the shopping food chain, it is the stores in the middle - namely JCPenney, Kohl's and Macy's - that are getting a lot of attention right now, particularly at the just-concluded New York textiles market week, albeit for entirely different reasons.
     For Penney, of course, it was the first market visit following the unveiling of the Johnson Doctrine, new president Ron Johnson's manifesto on everyday value pricing, simplified merchandising positioning and a clever if infinitely less-in-your face ad campaign.
     There were different takes on exactly how this new Penney will buy home textiles products, but virtually every company you ran into had high hopes that their new whatever was exactly what Ron-Jon was looking for. If JCP ended up buying all of the stuff vendors were sure they absolutely needed, those stores would be even more junked up with merchandise than they ever were.
     Kohl's was in for market, too, and there was just as much curiosity about them. The posse from Menomonee Falls no doubt spent some serious time talking about what is suddenly broken at Kohl's after a long, long streak of success going back 20 years or more.
     Everyone had their own theory about what caused the recent fl at sales there, from an inbred-we-don't-need-no-stinken'-ideas-from-the-outside mentality to bad housekeeping in the stores to just a general fatigue on the part of shoppers with the endless 70%-off routine. No doubt it was some combination of all of the above.
     And then there was Macy's, which has been the strongest player in the middle tier, finally getting the balance of promotion and product right for the first time in a long time. But the sneak attack on the Martha Stewart franchise there by Penney certainly has the potential to upset that equation. Vendors said the Macy's people were asking for Martha product for the first quarter of 2013, which is about the time her program is scheduled to debut at the other end of the mall at JCP.
     How the Great Siege of Stewart will eventually play out remains to be seen but, to quote my old friends at the Firesign Theater, "How can you be in two places at once when you're not anywhere at all?"
     All in all, these are interesting times for the merchants in the middle. You can bet none of them wants to be made a monkey of.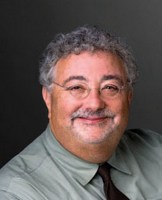 Warren Shoulberg
|
Publisher/Editorial Director, Home & Textiles Today
wshoulberg@homeandtextilestoday.com
Related Content By Author
The Countdown to the ICON Honors Continues featuring Christophe Pourny

More Videos