Comp Results Slump in April For Many — Except Off-Pricers
The Easter Sunday shift into March that gave retailers such a lift in that month was largely to blame for the lackluster comp store sales results they posted in April.
Taking the hardest hit month over month was Kohl's Corp. The Menomonee Falls, Wis.-based mid-tier department store suffered the second highest comp decline in April at -7.7% compared to its 22.5% comp gain in April — the best performance for the period.
"As expected, we reported a decrease in comparable-store sales in April due to the timing of Easter and our grand opening events," said Kevin Mansell, chairman, president and ceo of the 1,067-unit chain in 49 states. "We were pleased with our 8.8% comparable store sales performance for the combined March/April period as well as our first-quarter performance."
For the quarter, all lines of Kohl's business achieved positive comparable-store sales, led by home and footwear, which posted the strongest comp increases. Mansell also added that the company's e-commerce business "continues to generate significant growth, achieving a 50% increase in sales in the first quarter."
While York, Pa.-based the Bon-Ton Stores was also among those with the lowest comp declines, reporting a 5.0% decrease, the soft home category was singled out as among the 278-unit regional department store's best performing categories in April.
"Inventory levels remain well-controlled, with clearance inventories down 14.0% on a comparable store basis, driving quality merchandise sales and keeping our merchandise assortment fresher than prior year," said Tony Buccina, vice chairman and president – merchandising. "We believe we are well-positioned for the summer selling season."
Ranking third among retailers with the lowest comp results was Target Corp., which reported a 5.9% decrease. But there was good news in home, which posted comps that were "moderately better" than the company average. Within home, the decorative home category was strongest, with low single digit increases.
Pleasanton, Calif.-based Ross Stores tied with Costco for the second-highest comp increase in April, up 3%. Even so, the off-price chain was not satisfied with the period's results.
"While April sales were below our recently raised forecast, same-store sales for March and April combined rose a strong 9% on top of a 4% gain in the prior year period," said Michael Balmuth, vice chairman and ceo. "We believe these results reflect that we may have misjudged the impact of the Easter calendar shift on our March and April business. April also was hurt by unseasonably cool and wet weather, especially in California, our largest market."
At Ross, home was the best performing category, with comps up in the low double digits percentage range.
TJX Companies, based in Framingham, Mass., enjoyed the highest comp gains, at 4.0%. Within its various divisons, Home Goods posted the best comps — up 14%.
"Clearly, we are very pleased with consistency of strong trends at Home Goods," said Sherry Lang, svp, investor and public relations.
At Marmaxx, where comps for April were up 4.8%, home fashions product comps rose a better 18%. In its Canada business, both comps were up 5% for Winners and Home Sense combined.
The Johnson Redbook Same-Store Sales Index for the month was up 0.9%. Among the retailers it tracks, 61% posted positive double-digit comps and 39%posted negative results.
APRIL SALES FOR KEY RETAILERS
Five weeks ended April 3 (dollar amounts in millions)a

2010 sales
2009 sales
total %chg.
same-store %chg.
N/A = not available
a. Reporting periods vary from chain to chain.
b. BJ's comp club sales increase of 0.8% excludes a contribution from sales of gasoline. Including a contribution from sales of gasoline of 3.8%, comp club sales increased 4.6% for the company.
c. Costco's comp sales increase of 3.0% is for the U.S. division and excludes a positive impact from inflation in gasoline prices and strengthening foreign currencies. Including these impacts, comps were up 6% in the United States, 29% for the International division and 11% for the total company.
d. Costco's year-to-date results reflect the past 35 weeks.

BJ's Wholesale Clubb
$787.0
$718.7
9.5
0.8
The Bon-Ton Stores
$189.1
$199.4
(5.2)
(5.0)
Costco Wholesale Corp.c
$5,830.0
$5,180.0
13.0
3.0
Dillard's Inc.
$406.3
$429.2
(5.0)
(5.0)
Duckwall-ALCO
$33.2
$35.8
(7.4)
(8.0)
Fred's Inc.
$137.6
$136.6
1.0
0.6
J.C. Penney
$1,219.0
$1,266.0
(3.7)
(3.3)
Kohl's Corp.
$1,139.0
$1,199.0
(5.0)
(7.7)
Macy's Inc.
$1,739.0
$1,691.0
2.8
1.1
Ross Stores
$570.0
$534.0
7.0
3.0
Stein Mart
$92.9
$100.3
(7.4)
(5.4)
Target Corp.
$4,288.0
$4,446.0
(3.5)
(5.9)
TJX Cos.
$1,600.0
$1,400.0
10.0
4.0
52 WEEKS
BJ's Wholesale Club
$2,548.9
$2,258.5
12.9
7.8
The Bon-Ton Stores
$661.4
$644.5
2.6
3.0
Costco Wholesale Corp.(d)
$51,040.0
$46,660.0
9.0
2.0
Dillard's Inc.
$1,432.3
$1,417.0
1.0
2.0
Duckwall-ALCO
$111.2
$113.8
(2.3)
(2.7)
Fred's Inc.
$471.7
$458.4
3.0
2.2
J.C.Penney
$3,929.0
$3,884.0
1.2
1.3
Kohl's Corp.
$4,035.0
$3,638.0
10.9
7.4
Macy's Inc.
$5,578.0
$5,199.0
7.3
5.5
Ross Stores
$1,935.0
$1,692.0
14.0
10.0
Stein Mart
$301.0
$319.6
(5.8)
(3.8)
Target Corp.
$15,158.0
$14,361.0
5.5
2.8
TJX Cos.
$5,000.0
$4,400.0
15.0
9.0

WINNERS
Same-store sales % change

WINNERS
TJX Companies
4.0%
Costco
3.0%
Ross Stores
3.0%
Macy's
1.1%
LOSERS
Duckwall-ALCO
(8.0)
Kohl's Corp.
(7.7)
Target Corp.
(5.5)
Stein Mart Inc.
(5.4)
The Bon-Ton Stores
(5.0)
Dillard's
(5.0)
J.C. Penney
(3.3)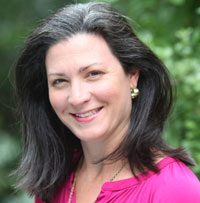 Cecile Corral
|
Senior Product Editor, Home & Textiles Today
ccorral@homeandtextilestoday.com
Related Content By Author
The Countdown to the ICON Honors Continues featuring Christophe Pourny

More Videos