Reaping What You Sow
A couple of years ago, mediating on the subject of brand equity, I referenced a piece of commentary by Scottish journalist Alex Massie. The auto bailout constituted the controversy of the day, and Massie was considering the status of American auto companies:
"The perception that GM and Ford and Chrysler build crappy cars is just another obstacle to recovery. And, of course, it's a perception that, even if out of date, is predicated upon the bitter memories of the crap cars they really did build. Turns out it takes a while for that perception to fade."
I recalled that perspective last week when I read a Zogby poll about Americans' reactions to the troubles at Toyota. The headline: "Americans Willing to Give Toyota a Break."
I'm guessing you can figure out why.
Per Zogby: "Large numbers of Americans view Toyota vehicles as equally or more safe as other vehicles, and majorities of those surveyed say Toyota's recent safety issues are unlikely to impact their future car purchasing plans."
In other words, whatever Toyota's recent problems, Americans don't perceive the company as a maker of crap cars.
After a decade of phenomenal change in the home textiles world, which are we? GM or Toyota?
We've passed from U.S.-made product at a U.S. price through a long period of sourcing that brought better product at lower prices.
But sometimes, that opportunity was squandered on offering crap at extremely lower prices and marketing it as value. Eighteen pieces in a bag, retailed at — depending on the year — $199.99 or $129.99 or $99.99 or $39.99. As one supplier put it recently, what was the industry telling the consumer about the worth of its product?
There was another cross-current in the same vein last week as Macy's Inc. reported its fourth quarter and full-year results. One facet of its go-national strategy in the wake of its acquisition of May Company was the introduction of everyday low prices and elimination of couponing and constant promotional specials. The company found it an unworkable strategy.
During Macy's quarterly call last week, the company's chief executive was asked by an analyst whether an improving economy might mean the retailer could adopt a less promotional posture.
No, came the reply. Customers have been trained to buy on coupon.
Just a thought to carry into market with you, folks: As ye sow, so shall ye reap.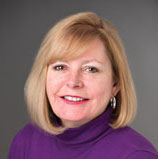 Jennifer Marks
|
Editor in Chief
jmarks@homeandtextilestoday.com
Related Content By Author