Profits Pinched, Kohl's Eyes Market Share
While all lines of business in all regions reported a decrease in comp sales for both the fourth quarter and the year, home was among the two product categories that underperformed at Kohl's in both periods.
Even so, among the home categories, bedding and small electrics "performed best," said Kevin Mansell, president and ceo, during Kohl's Corp.'s earnings call Thursday afternoon.
The one piece of home that outperformed the category was the Bobby Flay line recently infused into Kohl's exclusive Food Network brand assortment, he added. It helped housewares and small electrics sell more successfully than other home products.
Mansell said Kohl's this year will continue to launch new exclusive brands, including some debuts in the spring. But he did not elaborate.
"I don't want to forecast something that hasn't been finalized yet," he said. "I would say that if you look at us over the past three years, we've had a pretty consistent rollout of new brands —legitimate new brands – each and every year, and we intend to have some this year as well. And there will be a couple this spring."
In the fourth quarter ended Jan. 31, Kohl's recorded net income of $336 million, or $1.10 per diluted share, down 18% and 17% respectively from the year-ago period.
Full year fiscal 2008 profit of $885 million, or $2.89 EPS, was down 18% and 15% from last year.
Quarterly sales of $5.2 billion fell 4.6%; full year sales of $16.4 billion fell 0.5%. Q4 comps were down 9.1% contributing to a full year comp decline of 6.9%.
Inventories were slimmed by $2.8 billion, or 2.8%, below last year in total; the per store drop was 9%, the company said. "We actually had lower inventory per store and higher sales per stores," said Wes McDonald, cfo.
Kohl's e-commerce has been another strong point, with $340 million for the year — up about 40%. "We continue to make a lot of progress there," McDonald said. "Combination customers for both brick-and-mortar and the internet are our most profitable customers, and also lead to high sales. We're very encouraged by that."
For 2009, pricing is a focus. Mansell said Kohl's will offer "a balance" of price points."
"Our exclusive brands are usually better and best, and they've been well accepted. But we are very focused on value," he said. "We'll have a strong opening price point. We'll use the tools we have that are lifting our margins to do that. And we'll balance in there good, better and best because we think we have competitors we can take market share from."
This meshed with Mansell's statement in the earnings release: "We will be very competitive in order to gain market share in this environment."
Kohl's issued 2009 fiscal guidance for a sales decrease of 1%-4%, a comp drop of 5%-8%, and diluted EPS of $2-$2.30.
Kohl's currently operates 1,004 units in 48 states. But this year, the chain plans to open 55 new sites — including 19 this spring — and enter its 49th state, Alaska.
Kohl's openings are up from an originally planned 50 new locations, thanks to the company being able to "secure an additional five Mervyns locations after the auction, where we obtained the rights to 31 locations," said chairman Larry Montgomery. "The vast majority of our fall openers will be the Mervyns sites."
Plans also call for the remodeling of 51 existing stores in the spring — an increase from the 36 in 2008. The openings will be split into three months — March, May and August.
The retailer's marketing strategy for 2009 will position Kohl's as "the smartest customer choice, by helping them stretch their budget and get more for their money through a very simple message … The more you know about Kohl's the more you will shop, for yourself, your family and your home."
Kohl's Corporation

Qtr. 1/31 (millions)
2009
2008
% change
(loss)

Sales
$5,235
$5,487
(4.6)%
Oper. Income (EBIT)
573
684
(16.2)
Net income
336
412
(18.4)
Per share (diluted)
1.10
1.32
(16.7)
Average gross profit
34.8%
34.3%
—
SG&A expenses
21.1%
19.4%
—
Fiscal Year
Sales
$16,389
$16,474
(0.5)%
Oper. Income (EBIT)
1,536
1,804
(14.8)
Net income
885
1,084
(18.4)
Per share (diluted)
2.89
3.39
(14.7)
Average gross profit
36.9%
36.5%
—
SG&A expenses
24.0%
22.4%
—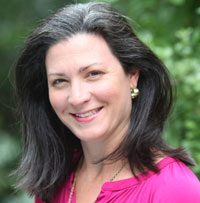 Cecile Corral
|
Senior Product Editor, Home & Textiles Today
ccorral@homeandtextilestoday.com
Related Content By Author
The Countdown to the ICON Honors Continues featuring Christophe Pourny

More Videos