All the world's a stage at Heimtex
Walking the floor last week at the international Heimtextil trade show in Frankfurt (and walking, and walking) it was easy to recognize the growing division of labor in the world of global sourcing.
Broadly speaking, presentations in the Western-dominated halls and the Eastern-dominated halls marked the distinction between design vs. sourcing, leadership in fashion vs. leadership in technique.
In the largely Western halls for finished product (as opposed to fabric), the florals that dominated patterns for the past couple of years had largely disappeared. Textured solids and prints were the order of the day. Velvets, beads and heavy embellishments were rare. And palm trees, monkeys, and animal skin patterns were all but non-existent.
It was quite a different story in the Eastern areas for finished product. Patchworks, trapunto, animal skins, carved rugs, beadwork and quilting — all the things that have been rattling around the U.S. market for the past couple of years — were positioned front and center.
The only thing I saw that I hadn't before was what you might call "table in a bag," a coordinated set of six placemats, six napkins and six napkin rings packaged in a clear vinyl storage case. Even that is cousin to an old idea, for the U.S., at least.
Obviously, this comes from an American perspective. For the Asian and Middle Eastern markets that many of the Eastern producers serve, there are plenty of suppliers providing directional design. And it would be a gross misstatement to characterize all Eastern suppliers at the show as mere fulfillment houses. There were plenty of companies whose booths stood cheek by jowl with European producers, offering fresh designs well suited for Western consumers.
But taken as a whole, there were clearly two types of sellers at the show — those vending the next wave of design and those vending their ability to fulfill the orders for the types of goods that are currently on shelves — what's next vs. what's now.
None of this should be taken to mean that Western and Eastern suppliers are worlds apart. Quite the contrary. It suggests that the global industry is very rapidly sorting itself out, with each community playing to its strengths.
Shuffling between them were the American suppliers, who have been forced to re-evaluate their roles in their own market, but who at the same time wield considerable influence over the development of the global sourcing network.
All the world's a stage, as Shakespeare noted, and each character in the textiles industry is playing its part. Some will capture the lead spots, and others will find themselves relegated to minor roles. The larger question, for the U.S. industry, appears to be one of who will strut the boards and whether the folks behind the curtains will remain content to stay backstage.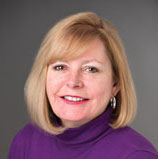 Jennifer Marks
|
Editor in Chief
jmarks@homeandtextilestoday.com
Related Content By Author
Live From New York Home Fashions Market: It's all about monitoring

More Videos