At What Price, Chargebacks?
While the industry grapples with the shifting tides of free trade — safeguard actions, pronouncements about the valuation of the yuan, the battle over CAFTA — another event is unfolding that could have wide-ranging consequences for the business. That, of course, is the Saks Fifth Avenue chargeback imbroglio, which so far has produced two lawsuits, one $21.5 million settlement and the ouster of three Saks executives.
The central question: Does the Saks case open a can of worms or is this a one-off industry event?
In the latest action, International Design Concepts claimed that Saks Inc.'s luxury department store group put the company out of business by deducting nearly 35 percent of the $90 million the retailer owed for Oscar de la Renta women's sportswear.
Law firm Phillips Nizer LLP, which is handling the suit, has suggested more may be on the way.
Its suit on behalf of International Design Concepts sounds a few notes that to this ear appear to be ringing in the direction of crusading New York Attorney General Eliot Spitzer and others of his ilk.
Although the suit has been leveled at Saks, it points to "the extreme disparity in economic and bargaining power" between most vendors and Saks as well as other major retailers.
Further, the suit claims that retailers are well aware of the true wholesale costs of the products they buy and are equally aware that vendors must pad prices to protect themselves from chargebacks. Thus, the suit contends, retailers (not just Saks) are forcing the public to pay higher prices.
Perhaps most ominously, the suit alleges that because Saks applied the chargebacks to the annual profits on which executives' bonuses are based, "senior executives had a personal financial incentive" to encourage the company to "issue improper and excessive chargebacks to their vendors." (Hello, SEC … )
So far, the only retailer I know of that has weighed in on this subject is Target, whose executives were asked about the implications of the Saks case following the discounter's shareholder meeting last week. Target's chief financial officer opined that there's "nothing wrong chargebacks per se" and stressed that the company monitors its chargebacks diligently to ensure they are appropriate.
If the case starts rattling cages in Spitzerland and on Wall Street, look for similar statements to begin emerging from other retail headquarters.
In the meantime, it's likely that CEOs and chief financial officers across the industry are going back to the books to look for vulnerabilities of their own. And it's also a safe bet that suppliers will be keeping a close (and hopeful) eye on the flagship case playing out in the U.S. District Court for the Southern district of New York.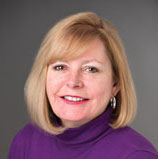 Jennifer Marks
|
Editor in Chief
jmarks@homeandtextilestoday.com
Related Content By Author
Live From New York Market: Celebrity Sightings

More Videos