Mark your calendar
With the New York Home Textiles Show and the subsequent showroom market kicking off in less than a month, it's worth revisiting one of the industry's favorite sources of complaint at this time of year: the scheduling.
What's surprising is that despite the universal groaning elicited by this year's September schedule, we're seeing lines that are far more pulled together in previews for weeks out than we usually see.
Could it be that with so much of the industry now sourcing from abroad, the earlier timing more accurately reflects the production cycle?
As further proof I offer the mythical "August mini-market." I first heard the August round of retail visits referred to as a flea market in 2002. Some people called it a mini-market. Some people insisted it was nothing of the sort. And a few called to ask whether there was such a thing — lest they miss out.
This year everyone seems to be referring to this series of visits just past as a mini-market — presumably because so many companies needed to nail down their picks earlier than usual to accommodate the September market.
Although it is still not apparent how much participation the so-called mini-market actually drew, it must have made an impact because I've already received my first e-mail from someone desperately seeking the dates for next year's "August mini-market."
Which brings us to the subject of the supposed superfluousness of the winter mini-market. Every February showrooms ring with complaints about the pointlessness of the event, especially considering holiday orders are now locked down in November and December.
Yet every summer beginning in July HTT gets hit with a stream of calls and e-mails requesting the dates for the next winter market, a drum beat that reaches a veritable crescendo by November.
(FYI: Feb. 4, 2004, for the record. The Home Fashion Product Association told me the winter mini-market always beings on the first Sunday of February. Technically it runs the week. In reality, it is usually pretty much over by midday Wednesday, and sometimes it has petered out by the end of the day Tuesday.)
The winter mini-market seems now to be much more of a real working market for the April market, while the spring has become an early preview session for the following season.
Some of the European décor shows have already wrenched their 2004 schedules forward by several months to accommodate the new realities of the marketplace — although Heimtextil is staying put.
I can't imagine the U.S. market pulling off anything as dramatic, not the least because there is no real unifying entity to make the decision. But these years the September gig is teaching us that the industry could start moving things forward — if only by degrees.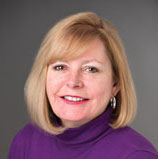 Jennifer Marks
|
Editor in Chief
jmarks@homeandtextilestoday.com
Related Content By Author
Live From New York Market: Celebrity Sightings

More Videos