Area Rug Makers Probe Price Ranges
With the rug business expected to be "no worse than it has been" so far this year, hopeful industry suppliers are keeping price points top of mind during the Atlanta International Area Rug Market this week.
For some, that means bargain-basement prices hitting all-new lows — but for others it actually means new heights on price tags.
Across the board, area rug makers say they are working overtime for the business during a gloomy economic period that may not yet have bottomed out.
"I think we've sort of been hit with this perfect storm," said John Shepherd, president and ceo of Greenville, S.C.-based 828 International Trading Co. "The credit market, the gasoline market, the retail sales market, the home market, it's all come down together at the same time, plus it's summer — typically the slowest part of the year."
Still, 828's appointment book for the market "looks good." Shepherd said that while he is "not expecting a lot of walk-ins" at the showroom, his company is prepared to showcase a large amount of middle- to lower-priced new introductions as well as a selection of high-end wool, silk and viscose rugs that hit $1,999 — the highest retail price 828 has ever proposed for a 6-by-9.
"It's not that we're raising our prices. Rather, we're just offering higher retail price point product from Europe, and [the price] relates to the Euro," Shepherd explained. "We don't need any more lower-price-point goods. We're adding better quality products this market because first of all, it's available in the marketplace, and secondly, our salespeople have been asking for this. So we're giving them the opportunity to see if they can sell it."
LaGrange, Ga.-based Milliken Rugs will also have higher-priced goods on its selling floor — but for a different reason than 828.
To cope with rising raw material costs, the company recently increased its product prices by up to 15% across the board.
This includes Milliken's Lakeside District collection, which hits a $249 suggested retail — representing a notch above Milliken's $199 to $229 previous average price range, said Rob Beistline, market manager.
Further into the opening-price zone, Brumlow Home, based in Calhoun, Ga., is focused on a new collection of promotional high-low loop tufted polypropylene rugs that can retail for as low as $49 to $69 for a 5-by-8.
"We are somewhat optimistic about the second half. We don't think it will get any worse," said Brumlow president Patrick Moyer. "It's been as tough as I've ever seen it in my 20 years in the business. But I think there are pockets of opportunity if you search and are willing to be innovative. So from a development standpoint, we're looking more toward product that is more promotional than in our past."
Moyer said this new, domestically made collection, titled Rio, represents "a bit of a departure from where we have been," but the new direction comes as a response to Brumlow's mid-tier department store customers demanding sharper tickets than they've ever carried on their selling floors. "We're being challenged to come up with values at the lower end of the spectrum from customers who typically haven't asked us for these prices before," he noted.
Tilting its market introductions toward the leaner side as well is West Warwick, R.I.-based Central Oriental/Natco Home Products. Jim Thompson, vp of sales and marketing, said the company has always offered a gamut of goods within the $99 to $499 range. But for this summer's new assortment, the focus is on domestically-made rugs, most of which can sell for $199 to $299.
"We're not bringing our prices too far down," he added. "We just want to adjust them slightly. I don't think the independent retailers are looking to go down to mass merchant pricing levels. But they want to maybe look at things that are domestic and can sell for $299, vs. a similar imported product that needs to retail for $399."
Still deciding on price points for new market intros is White Plains, N.Y.-based Trans-Ocean. "It's obviously really tough right now, so I'm in the middle of finalizing my pricing now," said Charley Peck, president. "It all depends on the item. For some things, you have to keep the integrity of the product. And while business is very tough in general, not just in rugs, I still think rugs are a tremendous value and have been over the past few years."
Peck added that rugs that are "pretty and the kind the customer wants, are still selling very well, and the wrong thing to do would be to cheapen them."
With the next six months expected to be "a real challenge" in Peck's mind, Trans-Ocean is concentrating on its best-selling products as a means to keep its customers coming for more, he said.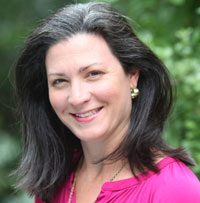 Cecile Corral
|
Senior Product Editor, Home & Textiles Today
ccorral@homeandtextilestoday.com
Related Content By Author
Vegas Performing with PureCare's Lonnie Scheps

More Videos