Mohawk Turns Toward Low-Price Market
While the challenging fourth quarter took all of Mohawk Industries' businesses "down" — including those in U.S. and European markets and in the residential and commercial categories — a promotional piece of the company's soft flooring side is making small gains.
Mohawk polyester carpet products "are improving their position in the marketplace, as consumers prefer more value-oriented options," explained Jeffrey Lorberbaum, chairman and ceo.
The company has also broadened its Sorona product line — the DuPont-trademarked renewably sourced polymer, which substitutes 37% of the petroleum used in certain soft flooring with corn-based ethanol — "to provide greater styling options," he said.
Mohawk's quarterly net loss of $128 million, or $1.87 per share, included a pre-tax non-cash impairment charge of $124 million for goodwill and other intangible assets. Mohawk also recorded a $30 million pre-tax charge related to business restructuring as previously announced, the company said.
Quarterly sales of $1.485 billion were down 18%.
The full year net loss was of $1.458 million, or $21.32 per share, included pre-tax non-cash charges for goodwill and intangibles of $1.543 billion, and a deferred tax impairment of $253 million and a business restructuring charge of $30 million pre-tax.
Full year 2008 sales of $6.826 billion fell 10% from 2007.
Lorberbaum noted that customer traffic in flooring retail stores dropped significantly in the fourth quarter and that into the first quarter, consumers continue to trade down to lower cost products.
Since January 2008, the company has taken numerous measures to offset these impacts including include full-time staff reductions by almost 6,000 positions, shutting down nine manufacturing sites and a number of production lines, decreasing warehousing by a million-and-a-quarter square feet, cutting back inventory receivables, implementing multiple price increases, and other efforts.
"We continue to aggressively realign the structure of our organization to address changing business conditions in the fourth quarter and going forward," he said.
The high cost of raw materials has also been hurting the company.
"Raw material prices escalated higher than anticipated, as oil peaked, and remains at extraordinary high levels through the first part of the fourth quarter," Lorberbaum said. "As demand deteriorated in the fourth quarter, we cut production significantly to reduce inventory and purchased limited raw materials."
Now in the first quarter, Mohawk is further reducing inventory and evaluating staffing and assets requirements, he continued.
The company is also reconsidering its stance on promotional products it might not have touched in the past in hopes of increasing sales.
"We are going after some lower-margin business that when business conditions were good we would have left that for other people," he said. "So we're being more aggressive in taking on products sales in some areas that we might not have taken historically."
Mohawk Industries, Inc. & Subsidiaries

Qtr. 12/31 (millions)
2008
2007
% change
(loss)
a. Q4 2008 net income includes a pre-tax non-cash impairment charge of $124 million for goodwill and other intangible assets, and a $30 million pre-tax charge related to business restructuring.
b. FY 2008 net income includes pre-tax non-cash charges for goodwill and intangibles of $1.543 billion, and a deferred tax impairment of $253 million and a business restructuring charge of $30 million pre-tax.

Sales
1,485.2
$1,807.3
(18)%
Oper. Income (EBIT)
(93.4)
180.5
--
Net income
(127.6)a
379.1
--
Per share (diluted)
(1.87)a
5.53
--
Average gross profit
24.0%
27.1%
--
SG&A expenses
21.9%
17.1%
--
Fiscal Year
Sales
$6,826.3
$7,586.0
(10)%
Oper. Income (EBIT)
(1,124.1)
750.1
--
Net income
(1,458.2)b
706.8
--
Per share (diluted)
(21.32)b
10.32
--
Average gross profit
25.4%
27.9%
--
SG&A expenses
19.3%
18.0%
--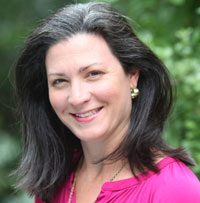 Cecile Corral
|
Senior Product Editor, Home & Textiles Today
ccorral@homeandtextilestoday.com
Related Content By Author
Live from NY Market: Target Talks Up Its New Chemical Initiative

More Videos