Bath Suppliers End '11 With Sales Gains for Basics
NEW YORK
- As was the case for many other home textiles categories, bath products produced a slight sales gain last year, and suppliers are looking forward to better business in 2012
     Industry-wide and across the segment's five categories - bath towels, bath/scatter rugs, shower curtains, bath accessories, and tank sets - the U.S. bath business managed a 2.7% gain in overall sales in 2011 to $25.7 billion, and essentially retained its place at 17.7% as a percentage of the total home textiles universe - a slight dip from the prior year's 18%.
     But the sales increase of 2011 did not come easily, suppliers noted.
     Many suppliers had to work around retailers' demands for price point reductions - even in the face of rising raw materials and labor costs.
     "For several years now, they wanted more and more opening price point, more and more price reduction, and that makes it increasingly difficult for companies like ours to increase business," explained Wade Maples, co-owner, Maples Rugs.
     That might explain why the bath rug sales were flat year over year, coming in at $1.1 billion, and comprising about 25% of total retail sales.
     Towels fared better, experiencing a 2.7% sales increase.
     Basic solids drove the business as retailers shied away from broader fashion offerings.
     Venus Home's Shiv Shankaran, general manager, described 2011 as "a tough year" when Venus saw "a downtrend in fashion bath towels and coordinates" but on the other hand "did reasonably well and continue to grow in our value solid towel programs," which retail for $7.99 and less.
     Price points were also largely affected by a continued volatility in cotton pricing over 2011.
    "Contending with the uncontrollable surge to cotton pricing," was New York-based Loftex USA, which was nonetheless "very pleased with our 2011 sales growth, which exceeded corporate goals," said coo Jeffrey Williams.
     "Given the recent stabilization of cotton, we are very optimistic that 2012 will be another successful year as we will continue to focus on innovation and supply chain excellence," he added.
     Added Loftex USA's vp of marketing/brand development, James Booth: "Going forward it is all about product design and innovation and being 'in connection' with the consumer at all levels-retail/social/mobile."
     The hope for bath suppliers now is that 2012 will offer new opportunities for stronger growth.
     Maples has already noticed from his ret ail partners "a demand for newness and a trade up in price," which led to his company's debut in March at the New York Home Fashions Market of the "TruSoft" collection of ultra-soft fiber-made bath rugs that are poised to retail for $24.00 - a notch above the typical $12 to $14 bath rug offerings.
     "We showed our new TruSoft [bath] rugs in both solids and prints, and we got a great reception from retailers," Maples added. "And this will help business this year for us."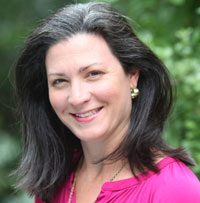 Cecile Corral
|
Senior Product Editor, Home & Textiles Today
ccorral@homeandtextilestoday.com
Related Content By Author