Got sheets?
Everyone one agrees the price/value equation is paramount to generating business today, and the effort the supplier community has put into consistently improving their product specs while maintaining — and often lowering — prices points has been commendable.
However, there is one job that this industry does very poorly — and that is getting out the word about the price/value equation of the category as a whole.
Not to retailers. To the buying public.
When you consider that a shopper can by a 250-count, combed cotton king-sized sheet for less than the price of a blouse the pricing disparity becomes apparent.
Worse, it's a paradox that everyone in the industry is well aware of, and the fact that it's so serves as a regular source of complaint among suppliers.
Heaven knows that far more mundane product categories have elevated their profiles among consumers. The best examples come from the perishable foods business, where branding is more or less a regional phenomenon. Pork advertised itself as "The Other White Meat" so successfully that the phrase has worked itself into everyday use. Beef made an impact with "It's What's for Dinner." And the "Got Milk" campaign — which goes so far as to feature celebrities adorned with creamy white mustaches — has spawned licensing deals for everything from T-shirts to pet accessories.
For the home industry, the only thing that comes close is Cotton Inc.'s highly effective "Fabric of Our Lives" campaign. However, it is not specific to home textiles. To reverse the course of commoditization and auction-driven price floors, something more to the point is needed.
In terms of crafting a resonant image for itself, the industry should follow the lead of three masters of the method: Pottery Barn, Target and (the recent tabloid darling) Martha Stewart. Each manages to convey that what they're selling is comfortable and family-oriented, with a whiff of good living about it.
That's exactly the story this industry should be telling consumers.
And it should be doing it as an industry.
Hurdles? Obviously, they are tremendous. First, there is no equivalent of the National Beef Council serving the home textiles industry. Further, mounting such a strategy would be largely dependent on financing from the handful of large companies in the industry — many of which are laboring under considerable debt these days.
Nonetheless, it would be an investment well-made for the future of the industry. Unless the value of the U.S. dollar takes a cataclysmic plunge at the same moment that the rupee and the Renminbi soar, the cost of imports isn't likely to get any cheaper.
Retailers understand full well the value of the product they're acquiring, but at the end of the day they are obligated to serve the needs of their own P&L, not their suppliers.
Consumers, on the other, command retail attention with their dollars every day. Isn't it time they got the message, too?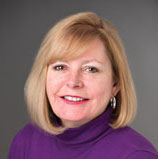 Jennifer Marks
|
Editor in Chief
jmarks@homeandtextilestoday.com
Related Content By Author
Live from NY Market: Target Talks Up Its New Chemical Initiative

More Videos