(Trade) Marks of distinction
Nothing quite throws a light on the changes that have occurred within an industry as the passing of its more legendary figures.
Such has been the case of the deaths earlier this month of Strouds founder Bill Stroud and one-time J.P. Stevens chief James Finley, whose companies achieved their high-water marks during the same era.
Bill Stroud was a retail visionary, the pioneer of the home fashions specialty format. On plane returning home from a buying trip, the story goes, Stroud sketched out on a napkin the basic design for the chain that he eventually founded as an outlet of quality brand linens.
The model evolved, of course, into the quintessential home fashions specialty store at a time before the term "category killer" had been coined. He was as well-known as philanthropist and humanitarian as he was a retailer. The annual Strouds Golf Outing was reportedly the largest single fundraiser for the California branch of the American Heart Association. Held annually through 2000, it drew scores of the industry's leading executives and was considered one of the industry's signature events.
James Finley held the reigns at J.P. Stevens during what were, from a manufacturing executive's point of view, both the best and worst of times. His tenure overlapped the tidal shift toward unionization of textiles mills in the South, as organizers battled "right to work" laws.
Simultaneously, however, Finley helped to build what became the country's second largest textiles operation. In its glory days during the 1970s, Stevens employed some 44,000 workers and generated sales of $1.6 billion — a figure that was bested only two years ago by current mill titans Springs Industries and WestPoint Stevens, the amalgamation that resulted from Stevens' 1988 acquisition by competitor WestPoint Pepperell.
While Strouds thrived by going narrow and deep, Stevens prospered by pursuing a strategy of diversification that would be almost unthinkable for a home textiles company today. The Stevens' portfolio of 85 plants (also unthinkable in this era) churned out apparel, home goods, carpeting, automotive fabrics, aircraft business, and printed paper materials.
During a time when there was a decided cultural tension between the southern mills and their northern executives, Finley was, according to those who worked with him, a soother of ruffled feathers. Former competitors remember him as a fierce player of the game, but a gentleman of the sort that seems to have passed out of vogue.
A new generation of retail and manufacturing executives now wrestles with its own set of challenges and epochal changes. They, too, will ultimately leave their marks on the industry. It has ever been thus.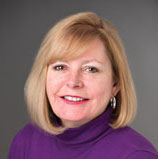 Jennifer Marks
|
Editor in Chief
jmarks@homeandtextilestoday.com
Related Content By Author