Retailers enjoy strong comps in the new year
After months of a trying sales environment, retailers had a happy new year, as many saw positive comps for January.
Some pointed to the extreme weather and clearance sales as driving people into the stores, while others thought it was a sign of changing sales trends.
"We enjoyed a very good finish to fiscal 2003, achieving higher total sales for the month of January compared to the same month of the prior fiscal year when we operated eight more stores," said Jim Famalette, president of Gottschalks, which had comp store gains of 8.6 percent. He also cited textiles as one of the best performing categories.
In addition, Famalette said the company was "hopeful that we may be seeing an indication that the overall retail environment is showing some improvement."
Posting an increase of 5.5 percent, Federated believes, "The recent trend bodes well for the coming year," said Terry Lundgren, chairman, CEO and president.
Wal-Mart also reported positive sales. Overall, the company had comps of 5.7 percent in the United States, while the Wal-Mart division had 5.3 percent.
Sam's Club bested both of those numbers — as it has several months in a row — with a 7.9 percent comp increase.
While everyone saw strong comps, Kohl's was noticeably lackluster, with a 0.3 percent sales increase. The company was pleased with its clearance sell-through, however, and said home and men's outperformed the other businesses with a mid single-digit increase.
Sales at Target Corp. were in line with its expectations, it said, and overall the retailer had comps of 5.1 percent. The Target division and Marshall Field's also did well, with increases of 5.8 and 4.3 percent, respectively, while Mervyn's comps sank 3.5 percent.
Home and home decor at Marshall Fields and home at Mervyn's were also among the poorest performers for January.
JCPenney posted a comp store sales increase of 6.4 percent for its department stores, while the catalog/Internet division had a 9.8 percent increase. Its Internet sales swelled 50 percent for the month, quarter and year, and for the full year exceeded sales of $600 million.
While home goods such as home appliances, consumer electronics, tools, automotive and lawn and garden did well at Sears, home fashions/household goods did not, with comps decreasing in the low single digits. Overall, the company reported a comp increase of 4.6 percent. The Great Indoors posted a negative comp in the low teens.
TJX had a 2 percent increase in comps over last year, while the MarMaxx division was flat for the month, with a single percent decrease for the year. Home fashions at that division were also slightly below average, the company said.
HomeGoods slid 9 percent for the month as a result of light inventory and product arriving slowly at the stores, the company said. It posted a 1 percent comp for the year.
TKMaxx had comps of 23 percent, or 9 percent in local currency, while Winners/HomeSense posted a comp increase of 17 percent, though it was a decrease of 2 percent in local currency.
A.J. Wright saw a decrease of 1 percent for the month and an 8 percent increase for the year.
May Department Stores, with an adjusted comp store increase of 4.6 percent, said its home store lagged, though big ticket items were strong. Home decor categories, from candles to dec pillows, also continued to gain momentum.
Ross Stores posted comps of 4 percent, citing home as one of its best performing categories.
TOP 3
Company
% chg.
Costco
13.0
Jo-Ann Stores
10.3
BJ's Wholesale Club
8.8
BOTTOM 3
Company
% chg.
Value City
-6.9
Hancock Fabrics
-6.4
The Bon-Ton
-5.0

January 2004 sales for key retailers
Total chain sales, including all merchandise departments, four weeks ending 01/31/04a
Sales in $ millions

Company
2004 sales
2003 sales
Total% change
Same-store% change
a: Reporting periods vary from store to store.
b: For the period ended February 1.
c: For the period ended January 30.
d: JCPenney's comp store sale numbers are presented on an adjusted four- and 52-week basis, ended January 24 and excluding the 53rd week. This year's 53rd week accounted for sales of $158 million at the department stores and $46 million at catalog/Internet.
e: May's comp store sales include the 32 remaining stores it will divest. When adjusted to exclude these stores, the comp store sales increased 4.6 percent for the month and decreased 2.6 percent for the fiscal year.
f: Pier 1's year to date sales are for an eleven month period.
g: TJX had a 53-week year, but reported numbers exclude that week.

BJ's Wholesale Club
$475.8
$415.9
14.4
8.8
The Bon-Ton
$57.1
$32.0
78.4
(5.0)
Costcob
$3,440.0
$2,970.0
15.8
13.0
Dillard Dept. Stores
$478.9
$469.0
2.1
2.0
Dollar Generalc
$480.2
$429.9
11.7
3.1
Family Dollar
$339.8
$302.1
12.5
3.0
Federated
$814.0
$775.0
5.0
5.5
Gottschalks
$36.2
$35.5
2.0
8.6
Hancock Fabricsb
$32.7
$35.1
(6.8)
(6.4)
JCPenneyd
$2,602.0
$2,070.0
25.7
NA
Dept. stores
$1,000.0
$799.0
25.2
6.4
Catalog/e-commerce
$214.0
$153.0
39.9
NA
Jo-Ann Stores
$126.3
$112.9
11.9
10.3
Kohl's Corp.
$536.8
$468.9
14.5
0.3
May Dept. Storese
$715.4
$655.3
9.2
5.3
Pier 1 Imports
$125.3
$117.1
7.0
(2.9)
Retail Ventures
$122.9
$118.2
4.0
(1.2)
Value City Dept. stores
$65.0
$69.8
(6.9)
(6.9)
Ross Stores
$222.0
$196.0
13.3
4.0
Saks Inc.
$347.6
$322.3
7.8
6.6
Dept. stores
$192.1
$184.6
4.1
3.3
Sears U.S. sales
$1,575.9
$1,507.3
4.6
4.6
ShopKo
$199.3
$193.0
3.3
3.2
ShopKo stores
$150.6
$145.2
3.6
3.6
Pamida
$48.7
$47.8
2.0
2.0
Stein Mart
$71.5
$67.9
5.3
5.7
Target Corp.
$3,063.0
$2,738.0
11.9
5.1
Target
$2,683.0
$2,386.0
12.4
5.8
Mervyn's
$177.0
$183.0
(3.1)
(3.5)
Marshall Field's
$134.0
$131.0
2.4
4.3
TJX Cos.
$759.0
$676.0
12.3
2.0
Wal-Mart Stores Inc.c
$18,400.0
$16,105.0
14.3
5.7
Wal-Mart stores
$12,131.0
$10,690.0
13.5
5.3
Sam's Club
$2,476.0
$2,242.0
10.4
7.9
52 weeks to date
BJ's Wholesale Club
$6,584.8
$5,729.0
14.9
7.8
The Bon-Ton
$926.1
$713.2
29.9
(2.0)
Costcob
NA
NA
NA
NA
Dillard Dept. Stores
$7,598.9
$7,911.0
(3.9)
(4.0)
Dollar Generalc
$6,900.0
$6,100.0
13.1
4.0
Family Dollar
NA
NA
NA
NA
Federated
$15,265.0
$15,435.0
(1.1)
(0.9)
Gottschalks
$667.6
$691.4
(3.4)
(0.7)
Hancock Fabricsb
$443.4
$438.3
1.2
1.2
JCPenneyd
$32,917.0
$32,277.0
2.0
NA
Department stores
$15,091.0
$15,021.0
0.5
0.9
Catalog/e-commerce
$2,699.0
$2,613.0
3.3
NA
Jo-Ann Stores
$1,734.0
$1,682.0
3.1
3.6
Kohl's Corp.
$10,282.1
$9,120.3
12.7
(1.6)
May Dept. Storese
$13,342.6
$13,490.8
(1.1)
(2.8)
Pier 1 Importsf
$1,738.4
$1,638.3
6.1
(2.5)
Retail Ventures
$2,594.2
$2,450.7
5.9
1.2
Value City Dept. stores
$1,504.7
$1,518.6
(0.9)
(0.7)
Ross Stores
$3,921.0
$3,531.0
11.0
1.0
Saks Inc.
$6,007.0
$5,866.6
2.4
1.6
Dept. stores
$3,599.7
$3,554.0
1.3
0.4
Sears U.S. sales
$27,270.3
$27,633.5
(1.3)
(1.8)
ShopKo
$3,183.8
$3,240.2
(1.7)
(1.6)
ShopKo stores
$2,383.5
$2,456.1
(3.0)
(3.0)
Pamida
$800.3
$784.1
2.1
2.7
Stein Mart
$1,361.6
$1,408.6
(3.3)
(4.7)
Target Corp.
$46,781.0
$42,722.0
9.5
2.9
Target
$40,248.0
$36,026.0
11.7
4.4
Mervyn's
$3,394.0
$3,647.0
(6.9)
(7.6)
Marshall Field's
$2,459.0
$2,555.0
(3.8)
(2.6)
TJX Cos.g
$13,143.0
$11,990.0
9.6
1.0
Wal-Mart Stores Inc.c
$256,026.0
$229,679.0
11.5
4.0
Wal-Mart stores
$173,579.0
$156,702.0
10.8
3.8
Sam's Clubs
$34,376.0
$31,614.0
8.7
5.1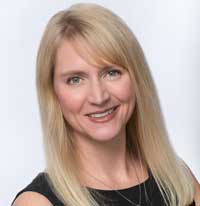 Jenny Heinzen York
|
Editor in Chief, Home Accents Today
jheinzen@homeaccentstoday.com
Related Content By Author