Stung by Stockholders, Eddie Bauer Exec Resigns
Redmond, Wash. — Outdoor lifestyle brand Eddie Bauer announced the resignation of president, ceo and board member, Fabian Mansson one day after the proposed private buyout of the company failed to get a sufficient vote of approval by shareholders.
The apparel-driven specialty retailer, which has several licenses in the home furnishings categories, said it would proceed with its turnaround strategy.
Howard Gross, a member of the board, has been named interim ceo as the board conducts a search for a permanent ceo. Gross has more than 35 years of experience in the retail apparel industry, having served as president and ceo of Limited Stores and Victoria's Secret Stores, and in top executive posts at other fashion companies.
On Feb. 8, the special stockholder meeting turned down the proposal to sell the publicly traded company to Eddie B Holding Corp., a company owned by affiliates of Sun Capital Partners, Inc. and Golden Gate Capital, for $9.25 in cash per share. Mansson's resignation was announced on Feb. 9.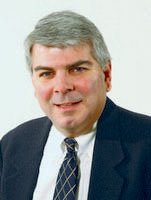 Thomas Russell
|
Associate Editor, FurnitureToday
trussell@furnituretoday.com
Related Content By Author