Cyber Monday Sales Of Home Goods Increased 26.8% Over 2011
NEW YORK -
The sales of home goods on Cyber Monday were up 26.8% over Cyber Monday 2011, according to cloud-based analyticsIBM"(source: IBM Digital Analytics)" findings by IBM that track over a million ecommerce transactions a day.
     The findings also show that holiday shoppers turned Cyber Monday into the biggest spending day ever with online sales growing 30.3% over Cyber Monday 2011.
     "Cyber Monday was not only the pinnacle of the Thanksgiving shopping weekend but when the cash register closed it officially became the biggest online shopping day ever," said Jay Henderson, Strategy Director, IBM Smarter Commerce. "Retailers that adopted a smarter marketing approach to commerce were able to adjust to the shifting shopping habits of their customers, whether in-store, online or via their mobile device of choice, and fully benefit from this day and the entire holiday weekend."IBM2"(source: IBM Digital Analytics)"
     PayPal, online payments servicer, said the volume of mobile transactions it processed on Cyber Monday almost doubled the amount processed on the same day last year.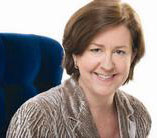 Susan Dickenson
|
Editor in Chief
sdickenson@homeaccentstoday.com
Related Content By Author