A Good Start by Las Vegas Market
The fledgling Las Vegas Market has anniversaried itself, and it's fascinating to see how the event has evolved since the inaugural semi-annual show in July 2005.
Among textilians, rug manufacturers have the biggest presence at the furniture-oriented World Market Center. Most pure home textiles purveyors have taken up residence in Messe Frankfurt's Interior Lifestyles USA section at the Las Vegas Convention Center.
A year ago, Interior Lifestyles was an under-populated exhibit detached from the show floor —a veritable Siberia. It's come a long way. Last week, it hosted 100+ exhibitors, roughly two-thirds of them home textiles companies.
Thus far, this is not a show for textiles suppliers looking to sell multiple container-loads of goods to major retail chains. It's a show that (for textiles) draws regional furniture chains, independent specialty boutiques, interior designers and hospitality accounts — mostly from the Western states.
The view among many exhibitors who have participated in all three shows holds that January editions will be the bigger of the markets. The Pavilion tents on the World Market Center site were miserably hot and lightly trafficked during both July outings, though they drew good attendance in January.
In terms of organization, the Las Vegas Market rates an A-plus. Shuttle fleets swiftly convey attendees between the World Market Center and the temporaries at the Las Vegas Convention Center, as well as from either venue to most of the major hotels on the strip and downtown. One need not spend a dime on transportation all week.
But it's the little touches that matter, like the tubs filled with bottled water and ice that dot the walkway between the World Market Center and the shuttles. Show rates are available at 18 hotels, ranging from $60 a night at the city's old-line casino joints to $179 at the plush Bellagio (which normally books at $200-$300 a night, even in the scorching summer months).
One afternoon last week when the sky clouded over, Market Center employees materialized at each exit handing out hundreds of umbrellas to those passing out the doors. Not a drop of rain had fallen (in fact, it never did rain), but the message was clear: We're taking care of you.
Anyone who hasn't gone out to kick the tires should take a day to do so. The show is still heavy on furniture, so textiles tourists can get a feel for the Market Center and adjacent Pavilion tents in four hours, then zip through the temporaries at the Convention Center in the afternoon.
The city in the desert sparkles with promise, but will it become the ultimate oasis for the home textiles industry? Not anytime soon, and maybe never. But there is no denying its momentum in terms of the broader home furnishings universe, and for that, it bears watching.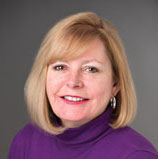 Jennifer Marks
|
Editor in Chief
jmarks@homeandtextilestoday.com
Related Content By Author
Live From New York Market: Celebrity Sightings

More Videos