Mixed Bag of Comps for Holiday Kickoff in November
As the critical holiday season kicked of in the third week of November, a handful of retail chains showed positive comps during the month, lead by Ross Stores and TJX Cos. — each of which posted 8.0% comp increases.
Only one retailer on this list — Dillard's Inc. — suffered a double-digit comp decline during the four-week period, dipping 11%. Several other department stores, like Stein Mart, Macy's, Bon-Ton and JCPenney, turned in mid-single digit decreases.
Framingham, Mass.-based TJX Cos. credited its home business for lifting its performance during the month. The company's Home Goods chain had another good month, generating a robust 18% comp-store sales increase.
"This division continues to do a great job at offering a rapidly changing selection of home fashions at excellent values, which is driving significant increases in customer traffic," explained Sherry Lang, svp, investor and public relations.
In the company's Marmaxx division, home showed strength again with a 13% comp gain for November. "We continue to be very pleased with the performance of home categories," Lang added.
Home was also singled out by Pleasanton, Calif.-based Ross Stores as a sales strongpoint for the four-week period.
"November sales outperformed our expectations and strengthened in the second half of the month," said John Call, cfo. "Merchandise and geographic sales trends were relatively broad-based. Shoes, dresses and home remained the top performing categories for the month — all posting double-digit same store sales increases."
Soft home was among York, Pa.-based Bon-Ton Stores' best performing categories for the month, followed by shoes, dresses/suits, moderate missy sportswear, and accessories. Even so, Bon-Ton's comps declined by 6.0%.
"Home achieved a high, single-digit comp sales increase" at Kohl's, the Menomonee Falls, Wis.-based mid-tier department store chain reported.
And at Costco, based in Issaquah, Wash., domestics and home furnishings as well as media, men's apparel and small appliances were the warehouse club's best performing soft lines categories.
But at Minneapolis-based Target, home's results were less lustrous. Overall, comp-store sales in home were down in the low single digit range with the strongest performance in home décor and seasonal items.
"Sales were slightly below our expectations for November, as softer results in the first three weeks of the month were substantially offset by better-than-expected sales during our post-Thanksgiving Two-Day sale," said Gregg Steinhafel, chairman, president and ceo. "Sales were stronger on Black Friday than Saturday, with particular strength in electronics, toys, apparel, domestics, small appliances and beauty. On-line sales during this two-day period were also quite strong."
While Plano, Texas-based JCPenney suffered 5.9% declines in comps for November, the department store chain made strides in its e-commerce business. Internet sales decreased 7.7% in November, but holiday internet sales through www.jcp.com "achieved an increase for the post-Thanksgiving Day period, including Cyber Monday," the company noted.
The company's site was the fifth most visited retail internet site in terms of web traffic and the top online department store retailer during Cyber Monday, according to Experian Hitwise Retail Index." The other leaders were, in order, Amazon, Walmart, Target and Best Buy.
November Sales for Key Retailers
Five weeks ended November 28 (dollar amounts in millions) a

2009 SALES
2008 SALES
TOTAL % CHG.
SAME-STORE % CHG.
N/A = not available
a. Reporting periods vary from chain to chain. Wal-Mart no longer reports monthly sales.
b. Costco: total company comp. U.S. comps rose 2% and International comps increased by 21%. Excluding positive impacts from both gasoline prices and foreign currencies, comps rose 2% for the total company, 0% for the U.S. and 7% for international.
c. Costco: total company comps. U.S. comps increased 1% and international comps rose 14%. Excluding positive impacts from gasoline prices and foreign currencies, comps were upt 3% for the total company, 2% for the U.S. and 7% for international.

BJ's Wholesale Club
$833.6
$783.2
6.4
1.0
The Bon-Ton Stores
$310.8
$332.3
(6.4)
(6.0)
Costco Wholesale Corp. b
$18,570.0
$17,520.0
6.0
2.0
Dillard's Inc.
$437.9
$505.8
(13.0)
(11.0)
Duckwall-ALCO
$40.2
$41.8
(3.8)
(3.8)
Fred's Inc.
$138.3
$141.8
(0.2)
(3.3)
J.C. Penney
$1,721.0
$1,815.0
(5.2)
(5.9)
Kohl's Corp.
$1,870.0
$1,746.0
7.1
3.3
Macy's Inc.
$2,177.0
$2,324.0
(6.3)
(6.1)
Ross Stores
$635.0
$568.0
12.0
8.0
Stein Mart
$107.8
$118.8
(9.3)
(7.2)
Target Corp.
$5,689.0
$5,605.0
1.5
(1.5)
TJX Cos.
$1,800.0
$1,600.0
15.0
8.0
43 WEEKS
2009 SALES
2008 SALES
TOTAL % CHG.
SAME-STORE % CHG.
BJ's Wholesale Club
$8,049.6
$8,083.4
(0.4)
(3.6)
The Bon-Ton Stores
$2,268.6
$2,430.8
(6.7)
(6.8)
Costco Wholesale Corp. c
$73,053.0
$73,207.0
(0.2)
NA
Dillard's Inc.
$4,533.2
$5,267.9
(14.0)
(12.0)
Duckwall-ALCO
$387.3
$381.5
1.5
(0.3)
Fred's Inc.
$1,453.0
$1,471.0
(1.0)
0.5
J.C.Penney
$13,727.0
$14,541.0
(5.6)
(7.0)
Kohl's Corp.
$13,366.0
$12,899.0
3.6
(0.7)
Macy's Inc.
$17,817.0
$19,282.0
(7.6)
(7.3)
Ross Stores
$5,839.0
$5,320.0
10.0
5.0
Stein Mart
$985.1
$1,081.4
(8.9)
(6.4)
Target Corp.
$49,406.0
$49,466.0
(0.1)
(3.6)
TJX Cos.
$16,200.0
$15,300.0
6.0
5.0
Winners and Losers
Same-store sales % change

WINNERS
Ross Stores
8.0%
TJX Cos.
8.0%
Kohl's Corp.
3.3%
Costco
2.0%
BJ's
1.0%
LOSERS
Dillard's Inc.
-11.0%
Stein Mart
-7.2%
Macy's
-6.1%
Bon-Ton Stores
-6.0%
J.C.Penney
5.9%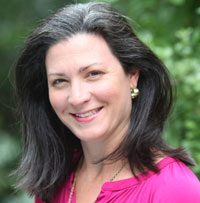 Cecile Corral
|
Senior Product Editor, Home & Textiles Today
ccorral@homeandtextilestoday.com
Related Content By Author