Look who's coming to dinner
Today's menu is heavy with food for thought. And if you don't want to be scared out of your wits, please read no further.
"The 'surplus society' has a surplus of similar companies, employing similar people, with similar educational backgrounds, coming up with similar ideas, producing similar things, with similar prices and similar quality."
That observation comes from Kjell Nordstrom and Jonas Ridderstrale, authors of "Funky Business." It was part of a presentation that business guru Tom Peters gave last week in New York to the employees of KPMG. Peters is probably best known for his 1982 book "In Search of Excellence" and for his evangelical appearances at business conclaves.
Many of the ideas he shared with KPMG's troops turn conventional business wisdom on its head. Nearly all of them are worth chewing on — particularly by members of an industry undergoing the sort of epochal changes that are now reshaping the home textiles' world.
Remember the cherished 1990s' idea that corporations and individuals must constantly learn new skills to remain relevant? Here's the update advocated by Peters. It comes from Dee Hock, founder and CEO emeritus of Visa International. "The problem is never how to get the new innovative thoughts into your mind, but how to get the old ones out."
Ouch.
Here's a mantra that would warm the heart of every soul in Bentonville — where Wal-Mart is pushing ahead toward its goal of 100 percent vendor-managed inventory: "Don't own nothin' if you can help it. If you can rent, rent your shoes."
(The question going forward for suppliers: how quickly can you push back inventory ownership along your own supply chain, and will your vendors be ready to handle the shift as quickly as you're going to have to be to satisfy your retail customers?)
Part of Peter's larger message is that the Information Age is already passing away. Yes, information technology is pervasive and will become more so. But as a driver and definer of business viability, it only gets you in the door. The Age of Information is giving way to "the Age of Creation Intensification."
Here's the future as such an age shakes out, according to Rolf Jensen, Copenhagen Institute for Future Studies, "Imagination, myth, ritual — the language of emotion — will affect everything from our purchasing decisions to how we work with others. Companies will thrive on the basis of their stories and myths. Companies will need to understand that their products are less important than their stories."
I think the message here is that anybody who has a brand better make it stand for something. And anyone who doesn't have a brand should rig one up quick.
The meal is now officially over. Begin digesting.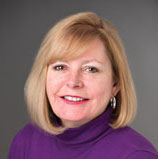 Jennifer Marks
|
Editor in Chief
jmarks@homeandtextilestoday.com
Related Content By Author