The 'H' is for 'Home'
St. Petersburg, Fla. — With phase one of the restructuring of its home goods lineup complete, Home Shopping Network (HSN) is adding more product depth to its three home lifestyle programs with the addition of area and accent rugs, decorative pillows, throws and lighting in the New Year.
Tom Jennings, vice president of textiles and home accents for the television shopping channel, told HTT the rollout is scheduled for Jan. 30 during a special spring textile preview show.
"We'll have one show in which we present new spring lines for the three home lifestyles," Jennings explained. "But it will be more focused on the Highgate Manor and Oak Creek Home lifestyles."
HSN's three home lifestyle programs are: Highgate Manor, aimed at the high-end customer seeking opulent and luxury goods; Oak Creek Home, which is casually inclined with functional but stylish cottage-like looks; and South Street Loft, a contemporary group comprised of understated and clean designs.
Jennings said the lifestyles initially centered on sheets and top-of-bed products. Thus far, shoppers have most favorably responded to Highgate Manor. Also ringing success, but at a lesser degree, has been Oak Creek Home, which includes Kea Capel Meachum's lines and program participation.
South Street Loft has been "the most difficult for us," Jennings said. It launched at the beginning of 2005.
Since then, however, HSN brought on ready-to-wear designer Randolph Duke as a brand in bedding, representing Duke's first foray into home. "With Randolph's products, we've doubled our business, and he's only been on the air once," Jennings said.
For 2006, Duke will be on air four to six times, showcasing his new rugs, accessories and lighting wares.
HSN will also expand its rotations for the other two lifestyles this year, bringing Highgate Manor to 10 and Oak Creek Home to eight.
One category still untapped but being explored by HSN is bath.
"Bath is not a strong TV retailing business, but we're thinking of building on it in '06," he said.
In related news, HSN is adding new home brands this year, such as Sure Fit, which will debut on the channel Jan. 10, and Simmons Mattresses Jan. 14th.
And the retailer is fine-tuning its target market to include more tweener, bridal and men's home fashions, all with a focus on home related goods.
"We'll focus on home in these markets, but we'll also be cross-merchandising with apparel and jewelry," Jennings said.
As its presence grows on TV, where it is the second largest home shopping channel behind QVC, HSN is also in the New Year taking a closer look at its Internet channel – www.hsn.com.
HSN.com since 2004 has more than doubled its home textiles offerings.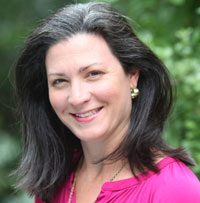 Cecile Corral
|
Senior Product Editor, Home & Textiles Today
ccorral@homeandtextilestoday.com
Related Content By Author