Macy's 4Q Plummets, Beats Consensus
Weak sales, gross margin deterioration and a slew of one-time costs related to division consolidations, rollout of the My Macy's initiative and store closings sent Macy's Inc. profits tumbling by 58% in the fourth quarter to $310 million, or 73 cents per diluted share. Still, that beat per-share projections by 4%.
Net income for the full year fell nearly 69% to $280 million, or 66 cents per share.
On last week's conference call with analysts, evp and cfo Karen Hoguet said Macy's had two pieces of good news to deliver. Its comps outperformed those of department store peers, she said, and the company was able to conserve enough cash through the year that it ended with more cash on hand that it had planned.
While "absolute sales performance" was poor all around, My Macy's stores did 1.5 points better than legacy stores during the quarter, Hoguet said, and internet sales climbed 24%.
However, with Wall Street shedding jobs, bonuses and businesses at a rapid rate, sales at New York City Macy's and Bloomingdale's stores were negative.
"Managing cash has been and will continue to be a top priority," said Hoguet.
Looking ahead, Macy's will also focus on excelling in sales and comp performance in its channel, improving return on investment, boosting EBITDA (earnings before income, taxes, depreciation and amortization) as a percentage of sales, maximizing capital expenditures, editing assortments and improving turn in inventory.
For the fourth quarter ended Jan. 31, sales fell 7.7% to $7.934 billion, with comps down 7.0%.
For the fiscal year, sales dropped 5.4% to $24.892 billion, with comps off 4.6%. For the year, internet sales climbed 29.0%
Macy's reaffirmed the sales and earnings guidance it provided in early February, while reiterating the challenging nature of the economic environment. The company assumes comps in the new fiscal year will fall 6% to 8%. Macy's is estimating FY earnings per share of 40 cents to 55 cents — excluding an estimated $370 million in restructuring costs.
Macy's Inc.a

Qtr. 1/31 (millions)
2009
2008
% change
(loss)
a. As of Jan. 31, 2009, Macy's Inc. had $9.125 billion of goodwill, primarily related to the 2005 acquisition of May Department Stores Company. Because of the decline of the economy and Macy's market capitalization, the company is in the process of reviewing its goodwill for impairment.
b. Unusual items include $17 million in costs related to division consolidations and localization initiatives announced in February 2008, $30 million in costs associated with division consolidations and localization initiatives announced earlier this month, and $11 million in costs associated with 11 store closings announced in January 2009 for a total of $36 million after tax or 9 cents per diluted share. Non-cash asset impairment charges include $96 million related to store properties still in operation, $40 million related to store closings announced in last month, $13 million related to acquired private brand trade names and $12 million related to the company's investment in The Knot for a total of $102 million after tax or 24 cents per diluted share.

Sales
$7,934
$8,594
(7.7)%
Oper. Income (EBIT)
647
1,222
(47.1)
Net income
310
750
(58.7)
Per share (diluted)
0.73b
1.73b
(57.8)
Average gross profit
39.3%
41.6%
—
SG&A expenses
28.4%
26.6%
—
Fiscal Year
Sales
$24,892
$26,313
(5.4)
Oper. Income (EBIT)
1,004
1,863
(46.1)
Net income
280
893
(68.6)
Per share (diluted)
0.66
1.97
(66.5)
Average gross profit
39.7%
40.4%
—
SG&A expenses
34.1%
32.5%
—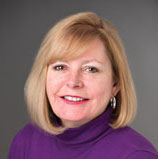 Jennifer Marks
|
Editor in Chief
jmarks@homeandtextilestoday.com
Related Content By Author
Live from NY Market: Target Talks Up Its New Chemical Initiative

More Videos