Eatons exits Canadian landscape
After being part of the Canadian retail landscape for 133 years, the department store founded by Timothy Eaton will cease to exist when the remaining seven outlets are converted to full-line department stores flying the Sears Canada banner.
The conversion of Eatons will be completed by the end of July 2002. There will be no wide-scale liquidation, and all stores will remain open during the conversion process.
Sears Canada acquired 19 locations from the now defunct T. Eaton Co. in 1999. The 12 stores that were converted to Sears at the time are unaffected by this decision. "These stores are profitable and are performing at or above expectations," said Mark Cohen, chairman and ceo.
"A number of reasons led to this decision," he continued. "We are focused on near-term retail market weaknesses as well as longer-term changes in customers spending habits, wants and needs. These observations coupled with Eaton's lack of critical mass suggest that this change should take place now."
Cohen said the company believes the move allows it to better leverage its buying and advertising efforts and to take greater advantage of the Sears brand's equity.
Of the seven outlets, two operate alongside existing Sears Canada department stores — one of the two Toronto outlets and the one in Winnipeg. Sometime over the next few weeks, the company will decide which two will be retained as Sears stores.
The other five are located in Calgary, Vancouver, Ottawa, Victoria and the Toronto Eaton Centre.
According to Cohen, Sears will continue to provide many of the better brands featured at Eaton's, which was the publicly held department store's high-end statement. The converted stores will also add a complete assortment of merchandise categories that were not carried by Eaton's. "In the Toronto Eaton Centre and the Vancouver Pacific Centre stores we plan to offer the Sears Furniture and Appliances store-within-a-store concept," Cohen said.
In addition, these seven stores, along with approximately 13 other larger Sears stores, will form the basis of the company's new "select" strategy, offering customers a broader assortment of better fashion merchandise, particularly in the apparel and soft home goods categories.
Founded in 1869, Eaton's became a Canadian cultural icon and throughout most of the 20th century was a dominant Canadian retailer and considered the final arbiter for fashion and style, either in ladies' wear or furniture. Indeed, for decades it was said that most homes in rural Canada had only two books — The Bible and the Eaton's catalog.
"We are aware of the historical significance of the Eaton's banner but must act in the best interests of our shareholders, associates and customers in ensuring long-term growth and profitability of the company," Cohen said.
The majority shareholder in Sears Canada is Sears, Roebuck & Co. of Hoffman Estates, IL.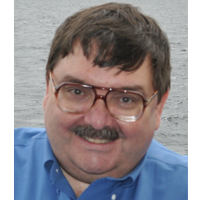 Michael J. Knell
|
Contributing Editor
Related Content By Author
Live From New York Market: Celebrity Sightings

More Videos