Everybody (ought to) love Raymond
Wanted: one visionary with superb design skills and a keen sense of how America lives. Fashionistas and television personalities need not apply.
What we need is some fresh thinking.
Sure, Michael Graves does tea kettles and appliances. And Martha Stewart does everything.
But perhaps the preoccupation with chasing Designers with a capital D has been overdone. Perhaps it's time the industry turn to the nurturing and elevation of industrial designers — folks who appreciate function as much as form. Maybe what the whole consumer products industry needs to find is the next Raymond Loewy.
Though not widely known to the general public, Loewy's mark is everywhere across the American consumer products landscape. Hailed as "the father of industrial design," Loewy is responsible for some of the 20th century's most iconographic creations: the Greyhound bus, the Shell logo, the Lucky Strike package and the Coldspot refrigerator, among others.
He designed locomotives for the Pennsylvania Railroad (the S-1) and the first Avanti sports car. In the 1950s, he designed the interior of the "high modernist" Lever House corporate building on Park Avenue as well as the Freedom Lights atop the Empire State Building, four synchronized beacons that were visible for miles from the ground and the air.
During the 1960s, when NASA was developing the Apollo and SkyLab programs, it was Loewy in his capacity as habitability consultant who created the porthole that allowed astronauts to view the earth at all times and designed a private area for each crew member that they could use for sleeping or contemplation. He also dreamed up the triangular dining table — crafted thus so that no member of the three-man crew would ever sit at the "head" of the others.
Along the way he created a number of everyday objects for more earth-bound functions, including the Coca-Cola standing cooler, the modern Nabisco logo and the John F. Kennedy Memorial postage stamp.
Loewy had opinions about retailing, too, criticizing what he saw as retail structures designed as "building[s] raised around a series of push-carts."
In 1935, he created a Lord and Taylor branch store in Manhasset, Long Island, that was considered the first prototype for large-scale, suburban department store merchandising. It was remarked at the time that "the suburban store itself becomes American Suburbia's favorite village green."
Perhaps what was most important to Loewy's career was working in an environment during which businesses placed a premium on innovative design — whether for their corporate headquarters or for their vending machines.
Yes, there is a lot of wonderful product and packaging produced these days. But what we could use is that soaring sense of the spectacular that Loewy brought to his work — the simple, elemental twist on the familiar that elevates it above its function and makes it irresistible.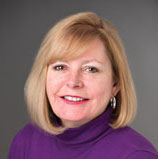 Jennifer Marks
|
Editor in Chief
jmarks@homeandtextilestoday.com
Related Content By Author
Live from NY Market: Target Talks Up Its New Chemical Initiative

More Videos