March Proves a Winning Month for Key Retailers
March was not a month of madness but gladness for key home textiles retailers tracked by HTT — all of whom posted positive comp store sales for the five-week period.
More than half — seven out of the 13 listed on HTT's chart – rang up double-digit comps, with Kohl's taking the commanding lead with a 22.5% gain, thanks largely to the positive performance of its home business.
"Our March sales results reflect continued consistency as all lines of business and all regions achieved strong positive double-digit comparable store sales increases," said Kevin Mansell, chairman, president and ceo of Menomonee Falls, Wis.-based Kohl's. "Increasing customer traffic remains the driver of our sales performance as we continue to focus on gaining market share."
All lines of business posted comps of 19.0% or higher at Kohl's in March, with home, footwear and children's reporting the strongest increases.
With same store sales up more than 20%, the home category was also among the top performing businesses, along with shoes and dresses, at Pleasanton, Calif.-based Ross Stores.
"We are very pleased with our strong start to the year, with both sales and margins in February and March well ahead of our expectations," said Michael Balmuth, vice chairman and ceo. "Our ability to deliver terrific name-brand bargains continues to resonate with our customers, driving healthy traffic to our stores and broad-based strength in both merchandise and geographic trends."
Ross' overall comp gain for March was 14.0% — the second highest among key retailers for the period.
Close behind it was its direct competitor TJX Companies, based in Framingham, Mass., which posted a 12.0% comp increase for the month that "significantly exceed expectations," said Carol Meyrowitz, president and ceo.
"The Marmaxx Group drove a comparable store sales increase of 14%, also well above our plan, and all of our businesses are performing very well," she continued.
Home fashions specifically contributed to TXJ's successful five-week period. Other company comp gains included: 16% at Homegoods and 13% at A.J. Wright; 8% at TJX Canada (Winner's and Homesense combined); and 3% at TJX Europe (TKX and Homesense combined).
At Minneapolis-based Target, comps for March came in at 10.3%. Apparel was the headliner for the period, but home was nonetheless a bright spot with increases in the mid- to upper single-digit range — seasonal performing the best and housewares the worst.
"March comparable-store sales exceeded our expectations, driven by particular strength in our apparel business," said Gregg Steinhafel, chairman, president and ceo. "The combination of actual March and projected April sales performance is expected to produce a 3% to 5% increase in same store sales for this nine-week period. Additionally, both of our business segments are on track to well exceed their respective profit plans for the first quarter."
MARCH SALES FOR KEY RETAILERS
Five weeks ended April 3 (dollar amounts in millions) a

2010 Sales
2009 Sales
Total %chg.
same-store %chg.
N/A = not available
a. Reporting periods vary from chain to chain.
b. BJ's comparable club sales increase 10.6%, including a contribution from gasoline sales of 3.3%. Excluding gas sales, merchandise comparable club sales increased 7.3%.
c. Costco Wholes Corp.'s comparable club sales rose by 5% for the U.S., 28% for International and 10% for the total company over the five-week March period. Excluding the positive effects of inflation in gasoline prices and strengthening foreign currencies, comp club sales were up 2% in the U.S., 7% International and 3% for the total company.
d. Costco Wholesale Corp.'s year-to-date sales and comps reflect results from the past 31-week period. Comp club sales year to date rose 3% in the U.S., 21% International and 7% for the total company. Excluding the positive effects of inflation in gas sales and strengthening foreign currencies, comp club sales rose for the period by 2% for the U.S., 8% International and 3% for the total company.

BJ's Wholesale Club b
$1,006.7
$870.3
15.7
10.6
The Bon-Ton Stores
$272.4
$245.0
11.2
11.4
Costco Wholesale Corp. c
$7,140.0
$6,400.0
12.0
2.0
Dillard's Inc.
$526.8
$490.1
8.0
9.0
Duckwall-ALCO
$43.5
$42.5
2.5
2.1
Fred's Inc.
$183.5
$175.5
5.0
3.6
J.C. Penney
$1,528.0
$1,455.0
5.0
5.4
Kohl's Corp.
$1,812.0
$1,433.0
26.4
22.5
Macy's Inc.
$2,143.0
$1,931.0
11.0
10.8
Ross Stores
$811.0
$682.0
19.0
14.0
Stein Mart
$133.6
$135.2
(1.2)
1.0
Target Corp.
$6,233.0
$5,543.0
12.5
10.3
TJX Cos.
$2,000.0
$1,700.0
19.0
12.0
52 WEEKS
BJ's Wholesale Club
$1,761.9
$1,539.9
14.4
9.2
The Bon-Ton Stores
$472.3
$445.1
6.1
6.5
Coscto Wholesale Corp. d
$45,200.0
$41,480.0
9.9
2.0
Dillard's Inc.
$1,026.0
$987.8
4.0
5.0
Duckwall-ALCO
$78.0
$77.9
0.1
0.3
Fred's Inc.
$334.1
$321.8
4.0
2.9
J.C.Penney
$2,710.0
$2,620.0
3.4
3.5
Kohl's Corp.
$2,896.0
$2,439.0
18.7
14.7
Macy's Inc.
$3,783.0
$3,508.0
7.9
7.6
Ross Stores
$1,365.0
$1,158.0
18.0
13.0
Stein Mart
$208.1
$219.3
(5.1)
(3.0)
Target Corp.
$10,870.0
$9,915.0
9.6
6.8
TJX Cos.
$3,400.0
$2,900.0
18.0
11.0
WINNERS
Same-store sales % change

| | |
| --- | --- |
| Kohl's Corp. | 22.5% |
| Ross Stores | 14.0% |
| TJX Companies | 12.0% |
| The Bon-Ton Stores | 11.4% |
| Macy's Inc. | 10.8% |
| BJ's Wholesale Club | 10.6% |
| Target Corp. | 10.3% |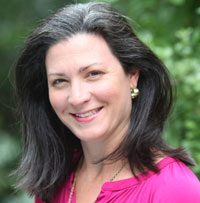 Cecile Corral
|
Senior Product Editor, Home & Textiles Today
ccorral@homeandtextilestoday.com
Related Content By Author
Live From New York Home Fashions Market: It's all about monitoring

More Videos