Williams-Sonoma' PB brand Lead Strong Q4 Results
Williams-Sonoma Inc.'s Pottery Barn nameplates came in with better-than-expected and even in one case "transformational" results, driving the company's improved performance for the fourth quarter and fiscal 2010 results.
The company recorded a profit of $88.4 million, ore 81 cents per share for the quarter ended Jan. 31 – seven times higher than its net income during the previous year's fourth quarter.
Total revenues climbed 7.9% to $692 million, with comps up 7.6% growth despite operating 17 net fewer stores. Total net revenues increased 8.1% to $1.09 billion, including a comp increase of 7.6%.
Laura Alber, president, who in May will succeed Howard Lester as ceo, said PBTeen "remained the best performing brand in the company, with net revenue growth of a better-than-expected 18%."
Pottery Barn Kids' 9% net revenue increase and 12.3% comp surge were "transformational results" for brand, where there was positive growth in all categories, led by textiles.
Pottery Barn's rose 10% — better-than-expected net revenue growth. The brand posted similar growth in both the retail and direct-to-customer channels. Comps increased 11.5% — "All categories — particularly furniture and textiles — delivered positive results. And our new e-commerce platform also delivered significant benefits during the quarter," said Alber.
West Elm during the fourth quarter showed "a substantial improvement" on both the top and bottom lines, she said.
"Our fourth quarter results did substantially exceed our expectations and we could not be more pleased or encouraged about our opportunities for 2010," said Sharon McCollam, evp, coo and cfo.'
Comps rose in all but one division compare to devastating declines in the previous fourth quarter:
Williams-Sonoma – 5.9% compared to -16.8% last year;Pottery Barn – 11.5% compared to -29.0%;Pottery Barn Kids – 12.3% versus -24.9%;Outlets – down 8.3% compared to -16.7%.
At Pottery Barn Kids, Alber credited the cross-category entry price point product introduction and marketing that ephasized value and affordable decorating. "Most encouraging about these results is that only about half of the new assortment have been launched, leaving substantial upsides for 2010," she said.
PBTeen got a boost from strategic promotions, new product introductions, improved margins, and significant growth in new customers. The brand generated double-digit growth across all major product categories, "and new entry price point products emerged as both top-sellers and new customer acquisition vehicles," Alber said.
At West Elm this year, the company plans to expand the assortment in categories outside of furniture – especially textiles; broaden the aesthetics across the assortment to appeal to a wider range of customers; improve customer engagement through "warm and inviting" multi-channel marketing; and substantially increase the penetration of opening price points.
The full-year profit more than doubled to $77.4 million or 72 cents per share, compared to $30 million or 28 cents per share the previous year.
Total revenues for the fiscal year were $3.1 billion, a drop of 7.7% from $3.4 billion the previous fiscal year. Approximately 36% of the revenues each year came from catalog and Internet sales.
Fiscal comps by concept included:
Williams-Sonoma — down 2.7% compared to -11.4% in fiscal 2008;Pottery Barn — a 4.4% decline compared to -21.8%;Pottery Barn Kids — down 9.5% versus -17.8%;Outlets — a 14.8% decline compared to -17.1%.
Direct-to-customer net revenues for the full year fell 12.5% to $1.2 billion versus $1.4 billion. All brands had declining net revenues during the year, led primarily by the Pottery Barn and Pottery Barn Kids brands. Internet revenues in fiscal 2009 declined 8.7% to $943 million versus $1.033 billion in 2008.
Guidance for the first quarter in the new fiscal year includes: retail revenues of $388 million to $398 million; direct-to-consumer revenues of $272 million to $282 million; total net revenues of $660 million to $680 million; and compare store sales of 8% to 11%.
Also during the first quarter, the company expects to open seven new stores — one Williams-Sonoma, two Pottery Barn, two West Elm and two outlets — and close six sites — one Williams-Sonoma, two Pottery Barn, one Pottery Barn Kids, one West Elm, and one outlet.
Lester said Williams-Sonoma this year will stick with its five key initiatives: capturing market share through merchandising and a greater emphasis on value; customer service; Internet marketing; greater efficiencies in global supply chain — particularly in furniture sourcing; and improving profitability through asset management and trimming its real estate portfolio.
"We believe all of these initiatives will improve our competitive positioning and allow us to take the business to the next level, despite our belief that the economic recovery will be slow and gradual," said Lester.
The company is projecting net revenues in 2010 to increase from 3% to 6% and non-GAAP diluted earnings per share to increase in the range of 22% to 33%."
The company's guidance for fiscal 2010 also calls for: retail revenues of $1,924 million to $1,974 million; $1,276 million to $1,326 million direct-to-consumer revenue; total net revenues of $3,200 million to $3,300 million; and comparable store sales of 3% to 6%.
For the year, the company expects to open 10 new stores and close 17, bringing the total store count to 603 units by 2010 fiscal yearend.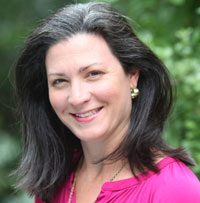 Cecile Corral
|
Senior Product Editor, Home & Textiles Today
ccorral@homeandtextilestoday.com
Related Content By Author