advertisement
advertisement
Brentano adds "Dynamo" to Discovery collection
Wheeling, Ill. – Fabric design house Brentano is enhancing its Discovery collection with a new 10-color Dynamo pattern.
Based on drawings and notes from the company design
director Iris Wang's travel journals, the new fabrics "turn inspiring moments into colorful, practical textiles," Brentano said.
Dynamo is a geometric design that is reminiscent of Wang's sketches of Chinese window lattice designs. Alternating colors in the end and end polyester warp make for a clear and crisp contrast between positive and negative space while rayon chenille yarns in the weft give the 10 colorways their soft texture and depth.
Grounded by practical features like a Teflon finish for stain resistance, the 54-inch Dynamo has an abrasion resistance of 70,000 double rubs, according to the Wyzenbeek durability test.
As such, it was designed for use in residential, hospitality and commercial settings.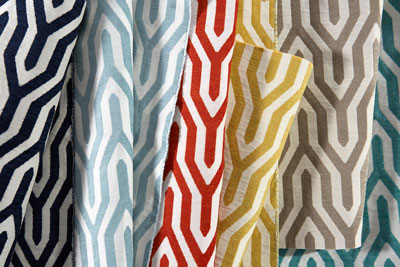 Related Content By Author
advertisement
advertisement