advertisement
advertisement
Reigel table linens mimic burlap
Johnson, S.C. – Riegel, Mount Vernon Mills' consumer products division, has introduced a washable, burlap-like table linen collection called Vintage Charm.
Made of 100% MJS polyester, 16-by-22 napkins are softer and more durable than burlap, and "only get better with time," according to the company. Vintage Charm napkins will not shrink, fade, tear, or pill and are tested to withstand commercial laundering.
The collection also includes placemats and runners.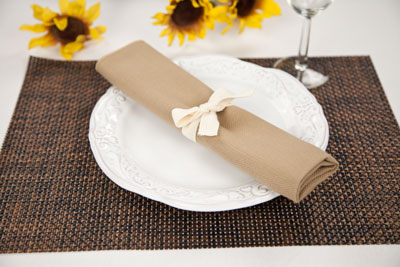 advertisement
Related Content By Author
advertisement
advertisement