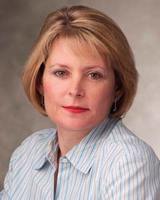 Food For Thought
October 20, 2013
So what was someone from the home textiles world doing at a conference of housewares executives in Chicago earlier this month?
Surprisingly, I wasn't the only one. Owners of two home textiles companies were also on hand for the annual Chess (Chief Housewares Executive Supersession) confab - and I met a few housewares people who began their careers in our corner of the home furnishings business.
Very little of the two-day event was housewares-specific. The agenda focused on the broader retail landscape and digital in particular. One message rang through loud and clear: It's all about mobile. As Dale Nitchke, president of omini-channgel digital consultancy Ovative/group and a former target.com exec advised suppliers: "This isn't about you winning e-commerce. This is about you enabling your retail partner to win."
Suppliers should use mobile to engage consumers, he said, but with the purpose of answering two questions: Why should I buy it? Why should I buy it from you?
To that end, suppliers should be creating content that tells their story, including photos and videos that retailers can pull off the shelf and incorporate into their digital selling platforms. Yes, this means that once again the legwork required to benefit retail sales falls to the vendor community.
Jonah Berger, an expert on viral marketing, said suppliers should use their social media "to turn customers in to advocates." Make consumers who follow your company feel like insiders, he said.
Marshal Cohen, chief industry analyst for The NPD Group, said trends aren't coming and going as quickly as they used to. Because they're lingering longer, suppliers need to keep feeding freshness into existing motifs. "This is the Era of More," he said. "Lean and Mean is becoming Long and Strong."
Key items need to have more depth of color, more variety of options, he said. "Retailers are having a hard time executing on some of the stuff the consumer wants. The question is how do we as an industry help them?"
Brian Zeug, an industry director at Google, shared some statistics about housewares that one assumes may have some parallel on the soft goods side of the business: 60% of housewares shoppers do not have a brand in mind when they begin a search, and 84% search the internet before they go shopping.
"You must have a video strategy," he counseled. "Your brand is a person. It has values. What does it believe in?"
It was all good stuff - and that's just a piece of it. I don't know if all Chess conferences are as wide-ranging, but I'll definitely be taking a gander at next year's agenda.