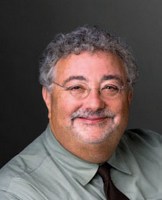 Blackened Friday
December 2, 2013
It's that time of year again folks: Time for my annual rant about Black Friday. As if anyone needed more proof that the use of this term has gotten totally out of hand, let me tell you that it showed up this year on my iPhone calendar app as a national holiday, right there up with St. Swithen's Day and Hamilton Jackson Day ... whatever that is.
As you read this, the day after Thanksgiving will have come and gone, but the use of Black Friday as retail-speak for any promotional activity having to do with the Christmas selling season will have only just begun.
Expect to see the term in use well into December and don't be too surprised to see if stretch into the first week of the new year. It has gotten totally out of control.
I am reminded once again that up until a few years ago this was a term that was not in the general public's lexicon. In fact, I never really heard anybody in the business ever refer to it either.
Yes, yes, we all know the origins of the name are supposed to relate back to the fact that this was the day of the year when most retailing companies were supposed to start making money after running in the red for the first 47 weeks of the year.
What kind of an absurd notion is that? If a store was in fact losing money up through the day after the fourth Thursday of November would any retail ceo actually be able to keep his job?
These days, many of us are still wearing shorts and T-shirts when stores start promoting their Black Friday events, and this year it seems it's worse than ever given that Thanksgiving is as late on the calendar as is Gregorian possible.
Everyone is getting in on the act, even car dealerships which have decided it's a good gimmick for them as well. The number of traditional retailers promoting their BF sales is downright gargantuan.
Last year I really thought we would see this thing plateau, but that's not turned out to be the case. Yet, sooner or later, the Black Friday phenomenon will have to recede. The number of retailers opening up on Thursday has become more than a passing trend; it's now the norm. And the role of online in this purchasing pattern is only going to get bigger, further reducing the need for Black Friday hysterics.
Already, we're starting to see some pushback. An Internet service provider is running ads telling shoppers to relax and sleep late, they can buy online. Walmart is guaranteeing it will have inventory for its door-busters beyond the first six minutes it stores are open. And some traditional retailers are making a big thing out of the fact that they will be closed on Thanksgiving yet will provide all the shopping silliness anybody wants in the days following.
One can only hope that the TGIBF madness that consumes this country will start to calm down again. This whole thing is just giving me the Friday blues.