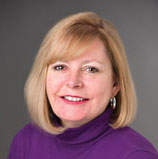 Dinner (Isn't) Served
December 2, 2013
Next month marks the 100th anniversary of a revolutionary event that was one of many important steps toward moving American workers into the middle class. In January 1914, manufacturing titan Henry Ford decided to start paying his workers $5 a day, more than doubling their wages.
Ford was no saint. Some of his decisions over the years, both professional and personal, were profoundly wrong-headed, others were appalling. (He was a big Hitler fan.) While the story is commonly told that Ford raised wages so his workers could afford to buy the autos they were building, the actual reason he boosted pay was to cut the high attrition rate in his factories.
Nonetheless, he was hailed by newspapers around the world for his magnanimity.
What would happen if today's largest private employer did something similar?
Walmart recently found itself playing defense - once again - when news broke that employees in one Ohio store set up bins in their break area to donate food to fellow workers who couldn't afford the fixings for a Thanksgiving dinner. The idea was generated at the store level; it was not, as Walmart pointed out, a company policy. Still, it had a lot of people asking what's up when workers at the largest food retailer in the United States can't scratch up enough money for a holiday meal.
The company has never disclosed how many of its 1.4 million U.S. workers are part-time. But there are clues. A 2004 UC Berkeley study reported that the average Walmart worker in California drew about $730 in taxpayer-funded healthcare and just north of $1,200 a year in other public assistance such as food stamps and housing subsidies. Last May, Congressional Democrats released a study that found in Wisconsin, Walmart had more workers on public assistance programs than any other company in the state. A 2005 report by pro-labor organization Good Jobs First examined state rolls and found Walmart employees or their children dominated the ranks in various public assistance programs in Alabama, Arizona, Connecticut, Florida, Georgia, Iowa, Maine, Massachusetts, Missouri, Montana, Nebraska, New Hampshire, New Jersey, Ohio, Pennsylvania, Tennessee, Texas, Utah, Washington, West Virginia, and Wisconsin.
Now, according to the law of supply and demand, there's absolutely no need for Walmart to more fully employ or better compensate store associates. Last month, NBC reported Walmart's new Washington D.C. store received more than 23,000 applications for 600 available jobs. Such stories are not uncommon.
But we could ask whether Walmart has a humanitarian obligation to its employees, or a patriotic obligation to the country to raise more of its people into the middle class, or a practical obligation to itself to ensure that all of its employees can shop its stores for Thanksgiving dinner.
After all, even taxpayers who don't shop Walmart are helping to foot the bill.