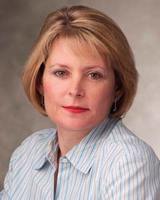 Chapter Two
November 4, 2013
Martha Stewart Living Omnimedia got a new ceo several days ago, a gentleman named Daniel Dienst who hails from the metals recycling industry. If you're wondering what that has to do with fashionable home furnishings, it became clear from his remarks during the company's third-quarter conference call last week that the thing he's aiming to pretty up is MSLO's balance sheet.
Dienst said he plans to put operations on a more cost-effective footing and will be making "tough decisions" in order to "run this thing like a business." In other words, housecleaning and tighter budgets.
MSLO operates three divisions - publishing (books and magazines), merchandising (retail partnerships) and broadcast (TV and radio). For many moons, merchandising has stood alone in consistently delivering operating income. The last time all three divisions ran in the black was the fourth quarter of 2010. Merchandising has been the only profitable piece of the business in six of the past 12 quarters, although it must be noted broadcast has been contributing positively in five of the six most recent periods.
What is particularly remarkable about the resilience of Omnimedia's merchandising arm is the historic comparison to what it once was ... back in the not-so-distant past when merchandising's revenue derived largely from Martha Stewart Everyday home furnishings program at Kmart. In 2010, when the Everyday was garnering some of its last revenues from Kmart, the discounter kicked $24.5 million in royalty payments and other fees to MSLO.
MSLO's merchandising revenues for the first nine months of 2010: $31.2 million. MSLO's merchandising revenues for the first nine months for 2013: $14.2 million, with the JCPenney partnership boosting the year-over-year figure by 7%.
There's the rub. Last week, MSLO and JCPenney narrowed their merchandising agreement, which was never fully realized owing to Macy's insistence via lawsuit that it holds exclusive rights to the name for the considerably sized categories of bedding, bath, kitchenware, cookware and tabletop.
Under the new deal, JCPenney has guaranteed $50 million in revenue to MSLO over a period of four and a half years. The original contract, announced in late 2011, was to have generated $200 million.
Will Macy's reup when its contract runs out in 2018? The smart money says no. Will JCPenney's current ceo or whoever succeeds him look to expand the Stewart brand once Macy's is no longer in the picture? Probably not.
The dilemma for MSLO's merchandising division is that there are no other Kmart-sized deals out there. (Unless TJX wants to nail down an exclusive home brand, which would be out of character.)

Last week, the new Omnimedia ceo said he's on board to "write the second chapter of one of the greatest business stories ever told." He's gonna need a lot of ink.