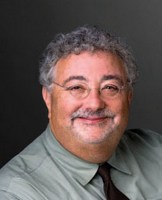 Presents of Mine
December 16, 2013
You couldn't make up a year like 2013, could you?
The economy zigged and zagged and zigged again in patterns and configurations never seen before. Big retailers did crazy things. Little retailers did crazier things. Vendors searched the world for the next great place to make sheets and towels and ended up right back where they started.
Consumers said they were feeling good about things, buying up cars and houses and such at record levels. Then an hour later, not so much.
And pretty soon it will all be over ... that is, except for that most wonderful time of the year when tinsel and mistletoe are trotted out to get us to forget the 350-odd (very odd in some cases) days that came before.
So, in keeping with holiday traditions - at least my holiday traditions - allow me to present some presents to all the little children of the home industry. Each and every blessed one of them. Once more, it's all done with tongue placed firmly in cheek and with the understanding that we know everyone works hard and tries harder. But you can't take this stuff too seriously, either.
Doug McMillon: In addition to a name change to Doug McBillon, some Spanish lessons so he can finally get to the bottom of the corruption scandal Walmart has been trying to uncover in Mexico for what seems like longer than the Mexican-American War.
Tony Spring: A Big Brown Bag to carry the big shoes he has to fill.
Mike Ullman: Time.
Fast Eddie Money Lampert: A new bunch of "For Sale" signs to use for next year's asset sell-offs. He's already used all the ones from this year. He's selling everything these days ... except for merchandise.
Laura Albers: A faster way to get from San Francisco to Brooklyn. That's where the good news is coming from.
Greg Steinhafel: A new fleet of trucks to get some merchandise on the selling floor to fill up all of those endless out-of-stocks on his Target shelves.
Mike Ullman: Cash.
Kevin Mansell: A magnifying glass to read the small print so he can find a way out of his Li & Fung sourcing contract.
Richard Baker: A Fifth Avenue candy bar.
Martha Stewart: Two less slots in her wallet. She won't need them now that her Penney credit card has been cancelled and the Macy's one will follow in three years.
Mike Gould: A hobby. He's suddenly going to have some extra time on his hands.
Mike Ullman: Credit.
Alan Gladstone: A few more islands in the Caribbean like Puerto Rico.
Ron Johnson: A Penney for his thoughts.
Terry Lundgren: A new BFF.
Jeff Bezos: Whatever it is, he wants it delivered in an hour.
Gary Friedman: Having had his Restoration completed, he's going to need a bigger printing press.
Carol Meyrowitz: Lots of empty strip center storefronts to put all those new HomeGoods stores.
Steve Temares and Art Stark: A bigger dictionary to come up with a better name for Christmas Tree. "And That" was the best they could come up with? Really?
Mike Ullman: Believers.
And to all: Peace on Earth.