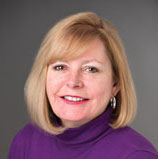 Snip, Snip, Snip
February 3, 2014
Take one seriously brutal, margin-crushing holiday season, stir in the ongoing growth of e-commerce and what do you get?
Blood in the water for brick-and-mortar.
Holiday 2014 was crazily promotional, as all holidays seasons are. But what ensued in the aftermath throughout January was even nuttier. Retailers flooded inboxes with Last Chance, Truly Last Chance and Extra Super-Duper Last Chance (We Really Mean it This Time) clearance offers right on down to the end of the month.
Morgan Stanley retail analyst Kimberly Greenberger in a mid-month research note said 40% of the 26 retailers she follows were more promotional in the first two weeks of January than they had been during the same period last year, according to a report from CNBC.
What else happened in the days following the holiday season wrap? Announcements of layoffs and store closings. As of press time:
• Target cutting 475 headquarters jobs and planning to leave 700 open positions around the world unfilled;
• JCPenney shuttering 33 stores and eliminating 2,000 jobs;
• Macy's ridding itself of five stores and laying off 2,500 people;
• Sam's Club laying off 2,300 employees;
• Sears closing its flagship store in Chicago and laying off 1,600 call-center and distribution workers in Canada - with parent company chairman and ceo Eddie Lampert musing in a blog post that physical locations aren't all as important as they used to be in the age of the e-commerce.
Now, it's worth noting none of these companies is dramatically cutting back its store base, although Sears Holdings can probably be expected to keep paring away its real estate. And Macy's, for example, is closing five stores this year but opening eight.
And there are plenty of other companies that in the past year have announced they plan to open more stores than they originally thought possible, Bed Bath & Beyond and TJX Cos. chief among them. In addition, if Dollar General and Family Dollar remain on their blistering opening pace, which currently remains on plan, their storefronts will be as common as McDonald's.
But, to give Sears' Lampert a measure of due, one does have to ask how many retail outlets we really need.
Industry watchers have bemoaned the overstoring trend for at last three decades, but in an echo of the U.S. arms race vs. the Soviet Union back in the day, retailers appear to hold the fundamental view that he with the most stores wins. And heaven knows there are enough dead nameplates strewn across the battlefield to undergird the theory. Besides, for many a long year investors have used the pace of store growth as a measure of retail viability.
This sudden frenzy of store closings and layoffs probably doesn't portend a wave of retrenchment on the bricks and mortar front - and is more likely a short-term maneuver to make the bottom line look a little less ugly. Unless ... we start seeing more of the same in the next quarter.
advertisement