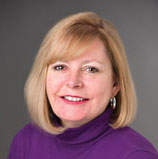 Six Takeaways from Heimtextil
January 21, 2014
While I did not get to every one of the nine exhibition halls at Heimtextil earlier this month, I spent a fair amount of time in those devoted to trend, European design, and the major Asian manufacturers.
Here's what jumped out at me:
A return to quality - Manufacturers said retailers are up-specing product. Did you fall off your chair? Please take a moment to right yourself. Said up-specing revolves around the idea of "affordable luxury" as opposed to true luxury, but it's a sign of growing confidence in consumers' willingness to spend a little more again.
Portugal - Who knew there were so many home textiles suppliers still in business in that country? Hall 11, the home for upscale European design, was practically a Portuguese colony with 38 companies and/or brands showing. Sure, that's not much compared to manufacturers from Asia, but still...
Digital printing - Emerging trend with a capital E, primarily among the European firms. Portugal is said to be the leader here, but at the show companies from The Netherlands were the most aggressive. See our gallery on the subject here.
Faux digital printing - Because as soon as someone comes up with something cool, somebody else devises a cheaper alternative. Printing specialists from Pakistan in particular made a concerted effort to present panel prints specifically designed to appear like digital prints. And they did a really good job.
Bye-bye bling - Bedding, accessories and bath were conspicuously absent of metallic threads and other shiny adornments. I saw one bath robe with a Swarovski chrystal zipper. That was about it.
The U.S. is still a big deal, but Heimtextil vendors continue to pursue new markets - Remember when manufacturers were just bending over backwards to land a piece of U.S. business, no matter the lack of profitability?
Those suckers have pretty much weeded themselves out. The U.S. is still a hugely important market, but suppliers have become very conservative about balancing their portfolios with business from other countries.
All in all, it was a good week. Combined with what the mood expressed by exhibitors at Atlanta, it looks like 2014 might just be a (dare we say it?) good year.