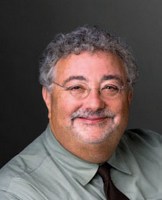 The SHOW from the Fair
January 21, 2014
Now that I'm finally over my jetlag, it seemed like a good time to share some thoughts, observations and otherwise pithy comments on this year's Heimtextil, the world's biggest home textiles show held earlier this month in Frankfurt.
To do so, I need to pull out one of my old reliable market barometers: The SHOW Index.
For those of you unfamiliar with this trusted, incredibly reliable and otherwise infallible business tool, let me explain. Over the many years attending this fair, I've discovered that by closely observing the hosiery and legwear choices made by female attendees at Heimtextil I can accurately predict the state of the global home textiles industry for the coming year.
Hence was born the SHOW Index...the Shoulberg Hosiery Observational Watch.
It's actually quite a simple process. If woman at Heimtextil are wearing dowdy, conservative and somewhat plain legwear than that means people are feeling rather down about business conditions and aren't optimistic about the new year.
If, on the other hand, their legwear choices are extreme, flamboyant and bordering on the decadent - often accompanied by other daring fashion choices - it means there's great optimism in the air and the coming year holds great promise.
Well, I'm here to tell you that at Heimtextil 2014, the hosiery was wilder, the skirts shorter and the heels higher than at anytime in recent memory.
I say this as a trained observer who spends an inordinate amount of time studying this phenomenon and understands all of the telltale signs.
And OK, here's the thing: this index, as silly as it sounds, is right more than it's not. And I defy anybody else to come up with a better system.
A couple of more thoughts on Heimtex before we put this one away. The lack of American retailers at this show remains a mystery...and a business blunder of colossal proportions. How can you be in this industry and not attend the largest trade event in the world devoted to the category?
Maybe there aren't as many European fashion bedding exhibitors as there used to be, but the trend display at Heimtextil is world class and better than anything else anywhere in the world.
And if all you want to do is just meet with suppliers, why in the world would you not go to Frankfurt and see them all in one spot as opposed to schlepping around Asia on four-hour car rides down questionable highways?
One thing is clear: the March New York textiles market week will gain increased importance due to the lack of business interaction that went on in Frankfurt this time. And that business should be better than last year.
But you don't need me to tell you that: You've already seen the SHOW Index.