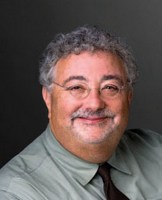 14 ... or So Things To Watch in '14
January 6, 2014
What would a new year be without stray strands of tinsel around the house or the ubiquitous forecast on things that may happen over the next 12 months?
Far be it for me to disappoint you on the latter, though I have little control over the former. The only thing is that 14 is a lot of predictions to make, the odds really go down when you approach this kind of volume in the forecasting department. Even weathermen cut it off at seven.
So, in no particular order and with a respect for limited expectations, here are ... well, a bunch of things to watch in the new year.
1. Credit card fraud at the retail level is not going to be an isolated occurrence ahead. If you think Target was an exception, be prepared for lots more of these kinds of things, in stores and online.
2. Springtime for Penney is not a new Mel Brooks comedy - though it sure could be one - but the time when we'll really see if Mike Ullman can save the company. That's when his revamped merchandising plan truly hits the shelves. If it fails, so too does Penney's.
3. Domestic manufacturing will gain some momentum, but you still shouldn't expect anybody to start building a fully integrated textiles mill or small electrics factory anytime soon. The numbers just don't add up.
4. Fast Eddie Money will continue to wind down (or is that up?) the deconstruction process at Sears Holding, the only question remaining is whether he accelerates the pace or continues the long, drawn-out tragedy at its current rate.
5. Amazon will continue to find ways to gain market share at the expense of both in-store retailers and its online competitors. This is the year same-day delivery becomes more than just a novelty.
6. Walmart will finally resolve its Mexican fraud hat-dance once Mike Duke is safely retired. There will be no finger-pointing, but new president Doug McMillan will be anxious to get this behind him.
7. Macy's will start to work behind the scenes for its Martha Stewart replacement program even though the contract runs through 2018. Everything will be in place at the stroke of midnight when that contract expires. Wouldn't you love to be on the call Terry Lundgren makes to Martha to tell her the good news?
8. In the meantime Macy's will serve as an excellent barometer for how well Penney recovers from its merchandising debacle and whether Kohl's is starting to get its act back together.
9. Bed Bath & Beyond will have a bellwether year for its Christmas Tree and World Market divisions. With BBB maxed out on expansion, this is where the company's growth has to come from.
10-14. Chinese-hoarded cotton, mid-year elections, Obamacare, President Xi and a possible new government in India. So many variables, only 12 months to get them all in.
Happy New Year.