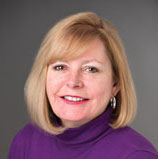 The Year in Retail
December 31, 2013
We've been talking to a lot of suppliers in recent weeks in the run-up to winter trade show season, and I've been surprised by the number of industry execs who are declaring the recessionary era a thing of the past.
This is especially true among rug manufacturers, who point to improving conditions in the housing and construction sectors, and suppliers serving the luxury end of the business, which has been fine for a while now.
Bear in mind, all these conversations were taking place during the herky-jerky holiday shopping period (which has a couple days left in it as I write this). Ahead of the final weekend before Christmas, the National Retail Association re-asserted its forecast for a 3.9% year-over-year growth in holiday sales. The Monday morning afterward, a pair of Wall Street analysts appeared on Bloomberg TV predicting big box retailers would limp across the finish line with lousy same-stores sales for the season. One of them even said he expected Walmart to wind up with negative comps for the quarter.
We'll know for sure in late January and early February when retailers report their fourth quarter results. But I do find it interesting that a fair number of vendors are looking ahead to 2014 with such confidence.
Also just ahead of Christmas, The Wall Street Journal published a report about four off-shore manufacturers setting up some production in the U.S. Two are yarn-spinning outfits whose product will wind up in apparel produced in Central America; one is the spinning operation planned by home textiles manufacturer Alok; and the fourth is a Chinese manufacturer called JN Fibers that converts plastic bottles into poly fiber fill for pillows and furniture. As has been noted in this space previously, a lot of the new manufacturing activity is quite lean and will fill only a fraction of the jobs lost to offshoring. But every little bit helps, I suppose.
The November jobs report was encouraging - 203,000 jobs added, exceeding most economists' expectations. We'll have to wait a couple of months to see how much of that was holiday-related, but manufacturing sector employment picked up by 27,000 - not too shabby.
I expect the story at retail will continue to be hit and miss for at least a couple more quarters, as winners like Williams-Sonoma and Macy's continue to pour it on while other outlets (too many of them, unfortunately) struggle to refine their strategies.
2013 had no shortage of eye-opening retail news. Let's hope 2014 is also interesting, in a good way.