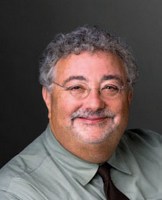 Retail Twerking
December 31, 2013
So, what's the takeaway from Holiday 2013?
If you have to ask, you probably haven't been paying attention.
Everyone always talks before the fact about how the coming Christmas shopping season is going to be the most promotional ever and how terrible that is and how retailers need to buck up and find another way to do business.
And then everyone goes out and promotes the hell out of the next four weeks. That's what we experienced this year, and while there's no realistic way to gauge how 2013 compares to previous years, it's hard to believe it was ever much uglier.
Macy's seemed to have run one-day sales (actually they run for two days) almost non-stop since Thanksgiving. I fully expected to see one of them promoted as "lowest prices of the week" - and I'm not sure they didn't do that.
Williams-Sonoma promoted a product of the day and/or week virtually every day and/or week. Sister company Pottery Barn seemed to have an unprecedented 20%-off everything sale nearly every week in December.
Kohl's percentage-off deals were so convoluted you needed the nerds from The Big Bang Theory to go shopping with you to figure them all out.
Walmart and Target TV ads were relentless, with the latter no doubt taking a hit from a break-in into its credit card transactions files, never a good thing for anybody.
Penney was back with sales, promotions and events, the ghost of Christmas Past Ron Johnson only a distant memory.
Even the Museum of Modern Art retail operation, which one always assumed answered to a higher power and was above all of this retail riff-raff, was in the trenches with non-stop sales, shipping deals and membership spiffs.
And everyone was talking about deals. The CBS Sunday Morning Show ran its lead segment on how nobody was paying full retail anymore, though it never quite exposed the industry's dirty little manufactured markup secret that allows for great margins, even when everything is 30% off.
Mickey Drexler of J. Crew went on CNBC to talk about the "race to the bottom" and how discounting had gotten out of hand, apparently failing to go on his own website, where the sales and promotions were just about non-stop.
All in all, holiday 2013 lived up to its advance billing, and there's no reason to believe any of this is going to change anytime soon. This is just the way business is done from the early morning hours of Thanksgiving through the last tinsel of January.
Which is why one has to say the industry doth protest too much. This is no longer an anomaly, the result of the Great Recession, terrorism, unemployment or Obamacare. If you want to play the retail game these days, this is how you play it.
Twerking is here to stay.