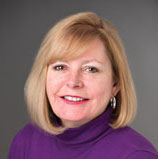 JCPenney's Re-Boot
March 24, 2014
First you have to give the current JCPenney management team credit for delivering the recent home floor makeover on time — as promised — in March. (Last year's March overhaul didn't arrive until June.) Then you have to give the previous JCPenney management team credit for providing the beautifully renovated store departments into which the new sets were dropped.
When it officially opened the new home floor March 13, JCPenney wrapped its second reorganization of the space and re-assortment of brands and merchandise in nine months. The new set combines the best of last year's renovation (modern signage and fixtures) with the best of its legacy approach to home — a strong emphasis on product and value.
Highlight brands in soft home are Royal Velvet, JCPenney Home and Liz Claiborne — which finally makes its home debut. The retailer's Cooks private label stands at the forefront of the hard home assortment. Where the star of the 2013 reset was the architecture – particularly the shop-in-shops for Happy Chic by Jonathan Adler, Martha Stewart Celebrations, Terrance Conran and Michael Graves — the focus now is squarely on merchandise, with tall racks lining the walkways neatly packed with product. Yes, practically everything seems to be on sale, and the signage makes sure you know it.
The design direction in soft home has shifted back to classic looks in the "updated traditional" mode, with a down-sized Happy Chic shop addressing contemporary tastes. Balance has been restored between soft and hard home, the latter of which received over-much attention in the previous merchandising arrangement.
Now the big question — will consumers respond? Home was once a pillar for JCPenney. In the mid-aught years, home accounted for 20% of overall sales and roughly 51% of online sales. Last year, home fell to just 12% of total sales.
It's important to note that home's decline can't be entirely blamed on former ceo Ron Johnson. Home's contribution as a percent of total sales had been steadily dwindling over the years. It was down to 15% when he took the reins in late 2011. Penney's home customers had already found somewhere else to do their shopping by the time Johnson dreamed up the "transformation" idea in 2012. That idea failed to lure them back or to attract enough new customers to replace them. Now JCPenney faces the task of clawing market share in home away from its competitors.
Its ecommerce business is at more of an advantage here than its stores. Bed Bath & Beyond is playing catch-up with its omnichannel strategy — although one shouldn't imagine it won't get there quickly. HomeGoods/Marmaxx hasn't even gotten started. Pier 1 only recently joined the fray. We can't predict what will unfold, but it has to be said that the new merchandise set looks good. It not only looks good, it looks like JCPenney. That's as good a start as any.