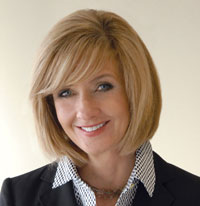 Checking For Cracks In Our Businesses Foundation: What Online Has Done To Expose Us
March 24, 2014
Whether we know it or not, as local retailers, the digital territory has made us pretty vulnerable in front of our existing and potential customers. Regardless if our doors have been open for 20 years or 20 months, there is a chance we have a few cracks in our digital foundation. Ok, it's not as bad as it seems, and probably isn't even our fault. The good news is our business foundation is fixable. Let's go over where we need to look for cracks in our digital brick and mortar.
The first place we need to evaluate is whether our online house is in order. Our online house is our website; and with 82% of online local searchers following up via an in-store visit, our website has become the virtual doorway to our business. We need to ask ourselves things such as is our content current or is it from 2006? Is it precise and relevant? Our potential new customers want us to get to the point as to why they should do business with us. In that same thread, is our contact information hidden on a "Contact Us" page or is it easy to find on the top right hand corner of every page? Is our website still using old flash based technology? Do we have video and image content? Lastly, is our website mobile optimized/responsive design? Google states that with 80% of local mobile searches resulting in an in store visit within 5 hours and 85% resulting in a phone call, not having a mobile presence isn't a crack in our foundation, it's a fissure. Having a mobile responsive presence is so important, that not having one affects our SEO with top search engines.
Remember when we used to say we wished we could pay for word of mouth? Well now word of mouth is free, instantaneous and viral. What are people saying about us? What is our online reputation? What we say about ourselves through our online branding is our digital footprint, and we used to control it. Now with online reviews and commenting, our customers are controlling our digital footprint, or digital shadow, and they now are also controlling the conversation. They are controlling the conversation with numbers like 33+ million local reviews on Yelp, 58 million tweets a day on Twitter, and 1.1 billion users on Facebook. Active reputation management, not just monitoring, helps us know what people are saying about us and what others are finding out about us, all things that can be blocking or clearing the path to our doorway.
Ninety percent of US consumers say their buying decisions are influenced by reviews. Implementing a plan to encourage reviews from our customers helps solve several things. It will encourage positive reviews which influence new customers. It will dilute negative reviews out there, but, as we know, we can't make everyone happy. If we listen to what is being said about us, it helps us become better managers and retailers. Lastly, a strong review profile will positively affect our rankings in local search.
So now we are feeling better about our digital foundation. We have our virtual storefront in order; we have a little more control of the digital conversation about us. But why aren't people finding us? Are we visible, or for lack of a better term, are we listed on local listing sites? If so, is our information accurate? Google Places, City Search, Yelp, Yahoo Local, the list goes on and on and so does their sharing of information. If our information has been inaccurately posted on one of these listing sites, the inaccuracy will surely spread to the others. The more listing sites our business is consistently listed on with accuracy, the more visible we will be in local search, and the more likely someone will find us or call us outside of the digital world.
These are not difficult cracks to fix. Depending on our handyman skills, you could do some of them yourselves, or hire a contractor. These elements of our business are not really initiatives that come out of our marketing budget. They are a fixture of our day to day operations, like having a POS system and paying the utility bills. They truly are the foundation of our business and success.