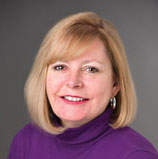 Market notes
April 3, 2014
The fourth quarter? Not so hot for most retailers. January and Febuary? Stinko. And yet, suppliers were remarkably upbeat during the recent New York Home Fashions Market.
Apparently enough retailers have been shaken by tepid consumer response to their offerings, not to mention their efforts to fully exploit omnichannel retailing, that they were open to new ideas and new products.
Appointment rosters were bursting. In part that was because big retailers send various buying and product development groups back to their key suppliers multiple times. (The size of individual groups from major retailers was said to be substantial — often 20 or more people.) Their ranks were also swelled by e-commerce buying groups.
As has become the norm, Bed Bath & Beyond was out in the market early and stayed in the market late. On the Friday before market began, nearly every showroom I visited had either just wrapped a meeting with a BBB group or was preparing for their arrival. A week later, anybody who told me they still had an appointment or two on the books was expecting one final meeting with somebody from Bed Bath.
Among the new and noteworthy discoveries at market:
Web teams. Some suppliers are establishing groups specifically to advance e-commerce business. The standard number appears to be five people. The team deals not only with product development and logistics for e-commerce, but also with…
Web demands: Co-ad dollars, open order discounts and all those other pesky fees that erode vendor margins are migrating to e-commerce. Standards are murky … or fluid, which is to say they're all over the place. One purpose for establishing web teams is to help set bench marks.
Web vs. store assortments: Manufacturers in a number of categories mentioned that as online assortments grow retailers are increasingly making their in-store sets more basic. Solids for the bricks, fashion for the clicks. Unwise.
Classification business. Regardless of what their core business might be, many suppliers have identified one or more classification businesses where they think they can peel off market share from the leaders in the field.
Top of bed. The number of pieces in bedding sets has dropped – most often to 8-piece and 10-piece, with 12 pieces apparently representing the high end. Last market it looked like quilts were trending up. This market confirmed it. I'm told Millennials in particular view it as a top-of-bed alternative to comforters rather than a layering piece. Microfiber remains the construction of choice for younger looks and opening price points. Print-driven top-of-bed is being subtly embellished, most often with embroidery.
Most vendors appeared to be heartened by JCPenney's new direction. Many said they are pleased with the opportunities available at regional chains, particularly department stores. As for Sears and Kmart, there's still a lot of volume to be had — it's simply a matter of knowing when to jump off the merry-go-round.