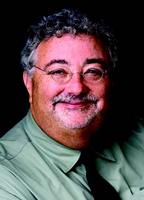 Dollar Sense
April 22, 2014
Don't take the recent news that Family Dollar is closing 370 stores as the death knell either for that individual retailer or the dollar store concept in general.
It's not that simple. It never is.
First off, a retailer closing bad store locations is not exactly earth-shattering news. Walmart closes stores. Macy's closes stores. Even Bed Bath & Beyond closes stores.
Those 370 units, by the way, represent less than five percent of the company's overall 8,100-store count.
Lost in the headline about the Family Dollar closings was the fact that it was also planning to open between 350 and 400 new stores over the next year, so it would probably still have a net gain in total units.
And Family Dollar's two big competitors have each said they will continue to open new locations at a blistering pace. Both Dollar General and Dollar Tree will open several hundred new stores, each, over the next year. That will bring the total store count for the three big players in the space to over 24,000 units – and that doesn't count all the smaller, regional and local operations that operate under the dollar-type merchandising strategy.
This is not a format that is going away.
But it is one that is undergoing change. First off, it remains one of the few channels of distribution with three major players. With the merger of Office Max and Office Depot reducing that channel to two players (Staples is the other), it's hard to find any space in retailing with more than two big guns.
So, over the next five or so years, look for consolidation within the dollar space. It's going to happen, no doubt about it.
The dollar format also is going to continue to transition. A decade ago, these stores went heavily into soft goods, like apparel and home, to bolster their basic assortments. During the Great Recession, they dialed back those classifications to focus on consumables: food, health & beauty, paper goods. These categories operate on tight margins but have quick turn rates and drive frequency traffic.
There are those who will say the dollar stores have gone too far in that direction and need to get a better balance of merchandise in order to stay competitive with big box stores like Walmart that are targeting them with smaller, more local-neighborhood-situated locations.
There is also the issue that shoppers flock to dollar stores when times are tough but trade up as the economy improves and that is what is happening now, reflecting the natural ebb and flow of shopping patterns.
Don't be counting out Family Dollar or dollar stores in general. They aren't going anywhere.
And they will continue to buck the trends.