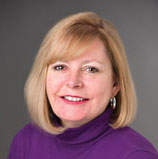 Store Shaming
April 22, 2014
The dumpy aisles. The glaring out-of-stocks. The merchandising trolleys abandoned along the racetrack. Each is a hallmark of a nascent online genre I call store shaming.
A few weeks ago, TheStreet.com posted a story titled "24 Pictures From a Walmart That Make Sears Look Classy " – the result of a visit to a Walmart in Southern Los Angeles. Where shelves weren't half empty (or worse) they were heaped with a jumble of merchandise that appeared as though it had put in place via dump truck.
The Sears mention in the Walmart headline served as a tip of the cap to one of the first store-shaming posts to go viral: "Sears is Vanishing from our Minds, the Shocking 18 Photos That Show Why " posted last October by Belus Capital Advisors ceo Brian Sozzi.
In January, Sozzi struck again with "These are 23 New OMG! Photos from the Empty Target Canada " – a true horror show. Target had acknowledged the Canadian operation's results fell below expectations and said it was reworking the assortment. The photos demonstrated how sweeping the effort would be. Around the same time, Sozzi provided The Huffington Post with some eye-popping shots he snapped while visiting Kmart stores in New York and New Jersey.
The retail corporations pushed back, arguing one poorly run store doesn't accurately represent an entire chain. TheStreet.com's Rocco Pendola defended the practice: "If your stores didn't look this way, guys like me would have nothing to relay to the public. A public, by the way, that often corroborates our reporting by sending us pictures from decrepit stores in areas where they live." (It should be noted TheStreet.com returned to the LA Walmart last month and found the situation there much improved.)
Clearly, Sozzi and TheStreet.com (to which he also contributes blogs) are on a store-shaming mission. There are also a few independent efforts. DumpyStripMalls.com trains its sites on lackluster retail pads in Minnesota. DeadandDyingRetail.com offers up a gallery of misery submitted by posters from 13 states. On YouTube, Wisconsinite Wimmer31fan1's "My Crappy Stores" video series chronicles what he considers to be the poor selection of action figures available at local big box retailers.
It's a curious niche. And as far as complaints about retailing go, the number of store shaming posts pales in comparison to the multitude of comment boards generated by store associates who hate their jobs. But it serves as a reminder that in a wired world, one cruddy store doesn't have to remain a local secret.