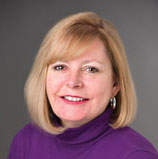 It's Still China
May 6, 2014
There's been much ink spilled over the concept of the so-called "next China" as a sourcing destination, a magical land where we can all relive the heady price deceleration that characterized the early aught years and delivered 800 thread count sheets to the country's discount store shoppers.
There is a case to be made along those lines in the apparel world. Bangladesh continues to expand its footprint in the garment industry (safety troubles notwithstanding) and Cambodia is making inroads. But in home textiles, China still rules the roost.
In our annual Market Basket report, which appears in this issue, China actually gained a greater share of the bedding and bath items surveyed at 10 top U.S. home furnishings retailers. China produced 63% of the 288 products whose country of origin could be determined this year vs. 61.5% in last year's basket.
India's representation in the report slipped to 18% from 22% last year, while Pakistan held firm at 10%.
Made in the USA? Not so much here. This year's report found just five domestically produced items, all bath rugs. Last year's basket included seven bath rugs, four blankets and one throw with U.S. provenance.
Worth noting, however, is some growth for Turkey. The country manufactured just two items in last year's report — and 13 this time around.
But this is just one survey. Zoom out and look at the most recent trade data from the U.S. Office of Textiles and Apparel, a division of the U.S. Department of Commerce. At press time, those figures covered the 12-month period from February 2013 to February 2014:
Cotton bedspreads/quilts: China lost a little ground (down 1.89%) but dominated overall, accounting for 60.5% of shipments in dollar volume. Pakistan is No. 2 with 18.4% and India No. 3 with 11.1%. Thailand ratcheted up its exports to the U.S. by more than 40%, but captured just 0.10% of the market.
Cotton sheets: China down ever so slightly (0.27%), but still claiming nearly 24% of shipments in dollar value. India holds on to the largest slice of the pie, roughly 46%. Bahrain and Bangladesh booth recorded big jumps in shipments, but their share of total volume remains miniscule: 2.84% and 0.14%, respectively.
Cotton terry towels: It's more of a dog fight here. India leads with 36% of the volume, followed by China at 25% and Pakistan with 23%. The remaining 16% is fairly atomized. Turkey has 4%, making it the fourth largest supplier of terry towels to the country. Enough said.
What's changed over the past decade or so isn't which countries make most of our home textiles but which countries scoop up the crumbs of business along the margins. It used to be Portugal, Italy, Mexico, Brazil and other western nations. Now it's Thailand, Bahrain, Vietnam, Israel and assorted emerging economies.
The apparel world can move in and out of countries with relative ease because at the end of the day it's about loading sewing machines into a truck. That's not so easy to do with sheet-, towel- and fabric-making machinery.
In other words, don't pack your bags for Phnom Penh just yet. H&TT