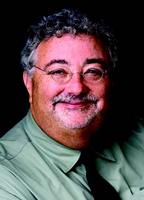 Econ Recon
May 6, 2014
It's time to play connect the dots:
• Family Dollar announces it will close 370 stores because they are underperforming as the retailer struggles to retain customers it gained during the Great Recession.
• McDonald's reports another quarter of disappointing sales at its U.S. locations as the retailer struggles to retain customers it's gained during the Great Recession.
• Proctor & Gamble says its Gillette brand will introduce a trade-up Fusion razor as it struggles to regain its premium product positioning lost during the Great Recession.
The dots don't lie.
Whether anybody wants to admit it or not, the economy is getting better, more people are working, housing prices have returned to near pre-recession levels and shoppers are feeling better about their personal finances.
Yes, we are not returning to the go-go days of the first decade of this century. We probably never will, at least in our business lifetimes. And yes, the disparity between the rich and the poor has never been greater in this country, with a diminishing middle class getting squeezed at both ends.
But in the midst of all of this, the great American shopper has returned to the marketplace and she's hungry to buy.
Dollar stores got an enormous boost when times were tough as people traded down from Walmart and other big boxers, looking to make smaller, cheaper purchases. Now that lower-income consumers are feeling that they're not going to lose their jobs, they are taking out their credit cards again.
The same thing is happening in the world of fast food. McDonald's had one of its strongest string of business years in its history during the recession. That was partly due to some smart merchandising and menu decisions, but much of it can be attributed to people skipping Olive Garden and Applebee's and settling for a Big Mac and fries. Again, with consumer confidence rising, there's less settling being done.
P&G is perhaps the best example of how companies adapted their business models when times were tough. They offered trade-down versions of many of their best brands, including Bounty and Tide, in an effort to retain cash-pressed customers.
Now they are returning to the step-up market with a vengeance, as evidenced by the pending introduction of a new Gillette razor that offers even more bells and whistles than the current model …something none of us thought was possible.
The home industry has really not yet gotten on this bandwagon. There are countless anecdotal stories of programs that were traded down at retail that have not been returned to their pre-recession levels yet. Part of that is inertia, part of it fear. Part of it, too, is that — as always — some players in this space are perennially slow on the uptake.
We're starting to see the first signs of the industry recognizing this change in the spring market activities in housewares and textiles. But they are tentative at best.
And at worst, they are not nearly aggressive enough to address the changing consumer.
The dots don't lie. H&TT