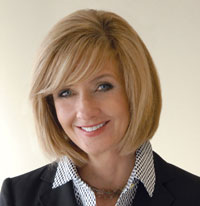 Whose Brand Is It Anyway?
May 23, 2014
Whose brand is it anyway? Why do I ask this? Well, at the time of this writing, I am sitting in a hot plane on a tarmac in Atlanta. I have been sitting here for a while and, for a reason unknown to us travelers, the air in the plane will not be turned on. As the gentleman next to me is talking about initiating a Twitter campaign to get air conditioning, I am again reminded of the control consumers now have in affecting a brand.
Because of this, branding has become a MONSTROSITY of a task. Before the age of social media and review sites, as manufacturers and retailers, YOU controlled your brand environment. You were able to build a portrait of how you wanted the consumer to see you and what you wanted them to know about you.
You were able to do this through master plans including traditional media and word of mouth, with word of mouth being the most coveted. If the "portrait" you were painting about your brand was accurate, you wanted your brand advocates to shout it from the rooftops. It was wonderful when they did, but those one-on-one conversations took a while to spread and benefit you. Conversely, it took a while for your flaws to be known to many.
Today, as the real brand owners, you deal with an abundance of information--accurate and inaccurate--floating around about your brand that you didn't generate. It is generated by a new type of "Mad Men" marketers, your consumers, and they are driving the train into a new transparency age. The days of skillfully putting together brands seem to be transitioning into days of co-brand ownership and co-messaging with your consumer.
So, this brings us to the next question. Why should we care? Well, one reason really. Shoppers are more mobile. Being more mobile makes them savvier. Having a phone in hand allows them to get information within seconds about your brand. With a single search, they are delivered reviews about you. Next, though social media sites, they are able to see what complete strangers say about you and they give credibility to those strangers' perceptions. 90% of U.S. consumers say their buying decisions are influenced by online reviews. With smart phones and social media, consumers, while standing in brick and mortar, can share the experience they are having. They are also able to take any information that they find and use it to stack you up against your competition and against what you say about yourself.
How do you take control back? To be honest, you probably don't. But, as retailers and manufacturers, you can work to own the majority of your rightful share and to make the consumers' messages work for you. To do this, you can't run from social media or reviews. Your consumers are going to talk about you whether you are in Facebook, Twitter, Instagram, Four Square, Vine and Pinterest, or not. Progressive companies are diving in, social first. They are monitoring social media and review sites for issues. But they aren't stopping there. They are keeping consumers from feeling ignored or frustrated by responding to what they find. They are asking the consumer, "How can we do better?"
Social media has completely changed the way you brand, but it has also transformed the consumer shopping experience. This brand management change isn't something to fear. It gives you an opportunity to engage and foster your consumers where they are. If you represent your brand well, these consumers will be your biggest advocates and sing your praises.
Oh, and just so there is full disclosure.... I was considering joining my seat mate in his quest for immediate response and gratification. Then the air came on.